Eighteen-year-old Marek feels an attachment to his dog but is not much interested in anything else. And even when something manages to pull him out of his lethargy it's bound to go badly. Will he be able to free himself from his own dejection and a world shaped by escalating racism? The movie, made with non-professional actors in an authentic environment, took the main prize at this year's Rotterdam festival.
Synopsis
Apathetic Marek is training his dog while a television report follows the activities of the local neo-Nazis. The young man seems to feel that the future is just as grey as his monotonous existence living near the Slovak-Czech border. Despite the pressure weighing on him from the incessant conflicts he must face, a meeting with his mother brings unexpected turbulence. This raw movie concentrates the burden of his sad life into a short timeframe, demonstrating the futility of resistance in an environment so inimical to his chances for escape. Although the aimless protagonist is unexpectedly goaded into action, it may simply be another step toward doom. The director maintains a cool distance from her subject, introducing more a sense of awareness in her viewers than a straightforward drama about the transformation of a lost hero. She allows the various environments and characters to interact naturally (although they may not understand one another) in order to get at their essence; in like manner she probes the stultifying milieu of a village that has stagnated into a numbing routine.
About the director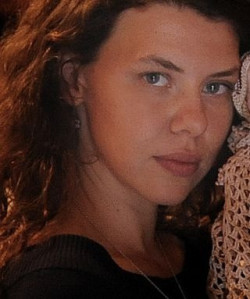 Mira Fornay (b. 1977, Bratislava) began shooting shorts in 1995, and then graduated from Prague's Film Academy in 2002 with Small Untold Secrets (Malá nesdělení), a work subsequently presented at a number of international festivals. She also studied at the National Film and Television School in Beaconsfield, England, which led to the low-budget film Alžběta (2004). In 2005 she participated in a workshop with director Abbas Kiarostami. Her feature debut Foxes (Lištičky, 2009) screened at the Venice IFF, then moved on to numerous festivals worldwide (Busan, Warsaw, and Rotterdam). In Slovakia the picture took a variety of awards, including Best Debut 2008-2009. The script for My Dog Killer was supported with several awards and was one of three films which went on to win the Rotterdam festival.
Contacts
Cineart TV Prague s.r.o.
Jankovcova 8D, 170 00, Praha 7
Czech Republic
Tel: +420 777 220 364
E-mail: [email protected]

m-appeal world sales UG
Prinzessinnenstr. 16, 10969, Berlin
Germany
Tel: +49 306 150 7505, +491 729 570 051
E-mail: [email protected]
www: www.m-appeal.com

CinemArt, a.s.
Národní 60/28, 111 21, Praha 1
Czech Republic
Tel: +420 224 949 110
E-mail: [email protected]
www: www.cinemart.cz

About the film
Color, 35 mm

| | |
| --- | --- |
| Section: | Czech Films 2012–2013 |
| | |
| Director: | Mira Fornay |
| Screenplay: | Mira Fornay |
| Dir. of Photography: | Tomáš Sysel |
| Editor: | Hedvika Hansalová |
| Producer: | Juraj Buzalka, Viktor Schwarcz, Mira Fornay |
| Production: | Mirafox |
| Cast: | Adam Mihál, Irena Bendová, Marián Kuruc, Libor Filo |
| Contact: | Cineart TV Prague s.r.o., m-appeal world sales UG, CinemArt, a.s. |
| Distributor: | CinemArt, a.s. |
Guests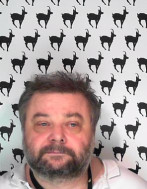 Viktor Schwarcz
Producer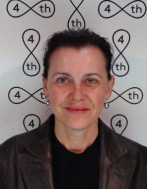 Irena Bendová
Actress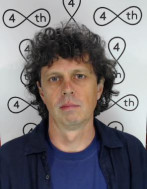 Ivan Arsenev
Screenwriter