USSR
1971, 89 min

Section: Out of the Past
Year: 2013
The story of a mother and her adolescent son who can't wait to extricate himself from his failed love affairs and his mother's stifling devotion so he can run off to join the father who abandoned the family years ago. This acrid romance about love and loneliness became one of the Soviet Union's most celebrated banned films.
Synopsis
A tender story of the maternal love an aging translator nurtures for her adolescent son. He, however, decides to break free from his mother's stifling embrace and his failed love affairs by joining one of his father's romantic expeditions; the latter, an archaeologist, had left the family years before. The festering antagonism between the protagonists and their torturous failure to communicate despite their mutual affection outraged the censors. Like Brief Encounters, Muratova's A Long Goodbye – its loose sequel in terms of testimony and poetic grace – was banned and even singled out for destruction; only three copies survived. The silent version with subtitles for the deaf, owned by lead actress Zinaida Sharko, was subsequently shown at private screenings, its unusual format regarded by some as a stroke of filmmaking ingenuity. Sharko's compelling theatricality, reinforced by the natural performance of non-professional actor Oleg Vladimirsky, introduced the fundamental dichotomy of authenticity and stylisation characteristic of all the director's subsequent films. This is the first time the film is being screened to Czech audiences in its digitally restored version.
About the director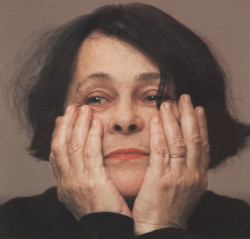 Kira Muratova (b. 1934, Soroki, Moldova) is both a living legend and one of the most marginalised figures in Russian cinema. During the Soviet era her work failed to conform to ideological requirements, and today it doesn't correspond with commercial trends – in the past, her films were locked away in the censor's vault and now they are essentially left to tour the festival circuit. Over the past 55 years she has made 20 films, each of which betrays a different aesthetic and a unique ability to articulate the most fundamental qualities of society. A prime example is Muratova's masterpiece, The Asthenic Syndrome (1989). Selected filmography: Obsessions (1994), Three stories (1997), Second-Rate People (2001), Chekhov's Motifs (2002), Two in One (2007), Melody for a Street Organ (2009), Eternal Redemption (2012).
About the film
Black & white, DCP

| | |
| --- | --- |
| Section: | Out of the Past |
| | |
| Director: | Kira Muratova |
| Screenplay: | Natalia Ryazantseva |
| Dir. of Photography: | Gennadi Karyuk |
| Music: | Oleg Karavaichuk |
| Editor: | Valentina Oleinik |
| Production: | Odessa Film Studio |
| Cast: | Zinaida Sharko, Oleg Vladimirsky, Tatyana Mychko, Svetlana Kabanova, |
| Contact: | Oleksandr Dovzhenko National Centre, Ukrainian State Film Agency |
Guests
Ivan Kozlenko
Film Institution Rep.