Archive of films

Journey to the Beginning of Time / Cesta do pravěku
Four boys and a little wooden boat are all the filmmaker needs to develop the story of an unusual journey back in time to the very beginning of life on Earth. The result is an adventure story full of discovery and wonder, and one in which the protagonists learn the value of true friendship. And for the viewer, it's an opportunity to succumb to the unique enchantment of Zeman's purity of spirit, his boundless imagination and artistic vision.
Synopsis
This feature film debut alone would have sufficed to link Karel Zeman with Georges Méliès. Part fantastic story with hints of sci-fi, part romantic adventure, part fairy tale, all reflecting pure joy in being able to bring playful ideas to life. Here, Zeman also wanted to teach young audiences something about the history of life on Earth, and thus he has four schoolboys travel back in time to the period when the Silurian sea covered the planet. They sail through a cave in a little wooden boat, and suddenly find themselves in an ice age. From there they drag the boat behind them like a sledge and, when a dinosaur later treds on it in the Mesozoic Era, they turn it into a raft. But when the raft then falls victim to the primaeval forest swamps of the Paleozoic Age, they have to make their way to the vast Silurian waters on foot. In the quaint way typical of children, the boys demonstrate a delightful naivety in coping with various sticky situations. Today, almost sixty years later, viewers will still marvel at the special-effects animation and the flawless models of prehistoric creatures. But, above all, they will appreciate this enchanting homage to boys' curiosity, courage and true friendship.
About the director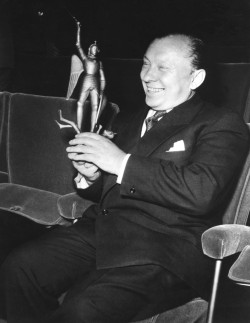 Karel Zeman (1910, Ostroměř – 1989, Gottwaldov/ Zlín) worked in advertising as an artist and designer before joining the Zlín special effects studio in 1943. He came to world attention with the poetic A Christmas Dream (1945), combining puppetry with live actors. He created wonderfully delicate animated glass figures in Inspiration (1949) and, in The Treasure of Bird Island (1952), he combined several animation techniques inspired by the Persian miniature. His career culminated during the 1950s and 1960s when he created a unique blend of feature and animated sets based on illustrations by Jules Verne and other authors. It was during this time that he produced wonderful films full of fantastic and poetic ideas, such as Journey to the Beginning of Time (1955), A Deadly Invention (1958), Baron Munchausen (1961), The Stolen Airship (1966) and On the Comet (1970), which garnered numerous international awards.
About the film
Color, DCP

| | |
| --- | --- |
| Section: | Out of the Past |
| | |
| Director: | Karel Zeman |
| Screenplay: | Karel Zeman, J. A. Novotný |
| Dir. of Photography: | Václav Pazderník, Antonín Horák |
| Music: | Emil František Burian |
| Editor: | Zdeněk Stehlík |
| Production: | Československý státní film |
| Cast: | Vladimír Bejval, Petr Hermann, Josef Lukáš, Zdeněk Husták |
| Contact: | Muzeum Karla Zemana, Národní filmový archiv |
Guests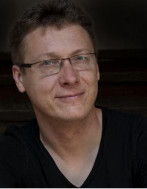 Jakub Matějka
Distributor, Film Institution Rep.