Life as a mirage? Giuliana and Christian seem to have been together a long time and have thus become quite contemplative. This deliberate film essay from a leading Austrian documentarist and experimenter who approaches his work with ever greater courage, employs a crystal clear black-and-white image and references to philosophy.
Synopsis
A slow panorama of a striking landscape. A middle-aged couple – many questions, few clear-cut answers. Created in Germany and Libya, Peter Schreiner's film essay investigates the metaphoric search for solid ground, but in doing so the director is not trying to "extend a helping hand" to viewers in order to guide them to a quiet place. Instead he is encouraging them to exit the theater edified, like his characters, by the whole experience. Perhaps he is not even looking for answers, but this lends all the greater urgency to the questions. The philosophical tone permeates the savageness of life, as is clear from the protagonists' movements on the screen, which Schreiner fills with unusual compositions of their facial details. And despite the fact that emotions are kept to a bare minimum, the film is able to strike at the most profound human issues, including mortality. As the title would suggest, the film allows for an experience beyond reality, while always keeping its feet firmly on the ground.
About the director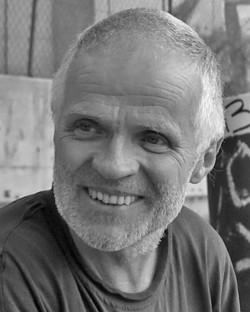 Peter Schreiner (b. 1957, Vienna) graduated in film and television from the University of Music and Performing Arts, Vienna (1981), but he was already experimenting with Super 8 film from the early 1970s. He shoots his features in black-and-white, often over periods of several years. This is the case with both his early works (Auf dem Weg, 1986-89) and his current film Fata Morgana (2010-12). His movie I Cimbri (1988-91) screened at the Berlinale, while Blaue Ferne (1995) was presented at Rotterdam. At the Diagonale festival of Austrian film, Bellavista (2004-06) was awarded Best Documentary. Another documentary, Totó (2007-09), premiered at Venice and then traveled to festivals around the world; the same film received Best Cinematography at the Diagonale. Schreiner is capable of taking on a variety of filmmaking roles, often working on his projects as cameraman, producer, and editor.
About the film
Black & white, DCP

| | |
| --- | --- |
| Section: | Imagina |
| | |
| Director: | Peter Schreiner |
| Screenplay: | Peter Schreiner |
| Dir. of Photography: | Peter Schreiner |
| Music: | Johannes Schmelzer-Ziringer |
| Editor: | Peter Schreiner |
| Producer: | Peter Schreiner |
| Production: | echt.zeit.film |
| Cast: | Giuliana Pachner, Christian Schmidt, Awad Elkish |
| Contact: | sixpackfilm |
Guests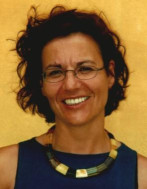 Brigitta Burger-Utzer
Distributor, Sales Agent