Archive of films

Stop the Pounding Heart / Stop the Pounding Heart
Sara is growing up in a religious family from Texas that raises goats. Her whole life is ahead of her but first she has to figure out a thing or two. Depicting real people, this vivid and exceptionally authentic movie raises questions of faith and nontraditional lifestyles. Premiered at the Cannes IFF.
Synopsis
Sara is growing up in Texas with eleven siblings in a religious family of goat farmers. When she gets to know a liberal-minded bull tamer, the adolescent girl starts to question her life… Made with non-actors in their own surroundings, the film avoids commenting on religious mentoring or on the essence of community life in order to capture the intimacy of a society where home-schooling is just as natural as target-shooting in late pregnancy. The decision not to emphasize any particular characteristic allowed the director to create an exceptionally vivid portrait in an ascetic yet suggestive film that admirably avoids the traditional tools of dramatization usually applied to stories about adolescent girls or their environment. The director nevertheless succeeds in constructing a comprehensive and compelling portrait of unique individuals while it continues to focus on Sara's quest for new paths in life.
About the director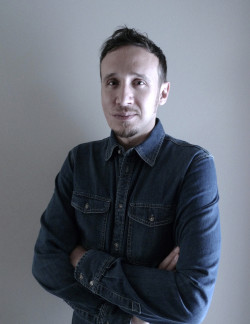 Roberto Minervini is an Italian photographer, filmmaker, music producer and teacher living and working in the United States. He received his MA in media studies from New York's New School, and is currently studying for a PhD. in film history at the Universidad Autónoma de Madrid. Stop the Pounding Heart, which was premiered in its official selection by the Cannes festival this year, concludes Minervini's thematically and aesthetically related Texas trilogy which began with the road movie The Passage (2011) and continued with the drama about solitude Low Tide (2012). Prior to this, Minervini shot several short films and collaborated with musicians from the electronic scene, including the duo Funkstörung.
About the film
Color, DCP

| | |
| --- | --- |
| Section: | Another View |
| | |
| Director: | Roberto Minervini |
| Screenplay: | Roberto Minervini |
| Dir. of Photography: | Diego Romero Suarez-Llanos |
| Editor: | Marie-Hélène Dozo |
| Producer: | Denise Lee, Luigina Smerilli, Joao Leite |
| Production: | Pulpa Productions |
| Cast: | Sara Carlson, Colby Trichell |
| Contact: | Doc & Film International |
Guests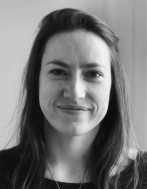 Hannah Horner
Sales Agent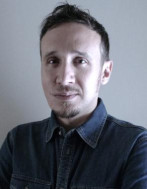 Roberto Minervini
Film Director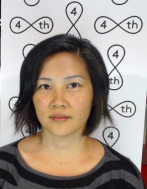 Denise Lee
Producer