Kurdistan
2002, 94 min

Section: East of the West - Competition
Year: 2003
Jiyan is a ten-year-old girl who, like many other children, was orphaned by Iraqi chemical and biological attacks on the Kurdish town of Halabja. Diari is an American Kurd who tries to bring new hope into a decimated town and its devastated people. 
Synopsis
Five years after Halabja was bombed with irakian biological and chemical weapons, American Kurd Diari returns home to establish an orphanage in the devastated town. He meets ten-year-old Jiyan, an orphaned girl whose scarred face is a living reminder of the horrifying attacks. A close relationship gradually develops between them, and Diari names his orphanage after Jiyan. During his visit to Halabja, Diari meets various locals, many of whom are still physically or psychologically marked by the effects of chemical weapons. Jiyan's only living relative is among them, 12-year-old Sherko, whose family was killed by a cloud of poisonous gas. While Sherko dreams of marrying Jiyan one day, she in contrast longs to see the flowers she admires on the covers of magazines. In addition to work building the orphanage, Diari brings a spark of hope and happiness to Jiyan's and Sherko's lives. This optimistic period, however, only lasts a short while: when Diari leaves, the two orphans withdraw into their loneliness without any hope of a better future. A similar atmosphere and state of mind pervade Halabja. Diari departs promising to return quickly, but for now he is leaving a tearful Jiyan at the place he first met her – on a swing under a lone tree in the middle of the desert.
About the director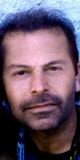 Jano Rosebiani, born in the small Kurdish town of Zakho, is a self-taught filmmaker. In 1976, he found himself in the United States as a refugee. In the mid eighties he worked as a movie theatre manager in Washington DC, and shot experimental videos for public television in Virginia, among them a feature drama and a regular programme. In 1988 he took his first screenplay to Los Angeles, and in 1995 debuted with the feature Dance of the Pendulum, a dark intellectual comedy parodying the decay of  the Hollywood entertainment world. Jian is Rosebiani's first Kurdish film and also the first part of a trilogy intended to introduce Kurdish life, culture and folklore to the outside world. Jian was shot in January and February 2001 in Kurdistan. Some of the actors come from bombed villages and play themselves in the film.
Contacts
Media Luna New Films UG
Aachener Strasse 24, 506 74, Cologne
Germany
Tel: +49 221 510 918 91
Fax: +49 221 510 918 99
E-mail: [email protected]
www: www.medialuna.biz

About the film
Color, 35 mm

| | |
| --- | --- |
| Section: | East of the West - Competition |
| | |
| Director: | Jano Rosebiani |
| Screenplay: | Jano Rosebiani |
| Dir. of Photography: | Koutaiba Al Janabi |
| Music: | Alain Pierre |
| Editor: | Jano Rosebiani |
| Producer: | Jano Rosebiani |
| Production: | Evini Films |
| Cast: | Kurdo Galali, Pisheng Berzinci, Coman Hawrami, Enwer Shexaní, Ehmed Salar, Derya Quadir, Nasir Hesen, Niyaz Latif, Tara Ebdilrehman |
| Contact: | Media Luna New Films UG |
| | |
| www: | www.medyaarts.com |