Archive of films

Those Old Love Letters / Need vanad armastuskirjad
Estonia
1992, 127 min

Section: Focus on Baltic Film (Lithuania, Latvia, Estonia)
Year: 2003
The life of Estonian composer Raimond Valgre was connected to his country's own tough fate. The talented young pianist, a composer of lovely romantic songs, ended up, like many of his peers, in a gulag during the war. After returning to Tallinn, Valgre's world came tumbling down and he died prematurely, but his songs live on.
Synopsis
The story, centring on the life of Estonian composer Raimond Valgre, begins prior to the Second World War. A young and promising pianist, a composer of beautiful romantic songs, falls in love with the blonde-haired daughter of the Swedish consul. The beautiful Alice returns his affection, though to her family this Estonian bohemian is nothing more than an unacceptable upstart. When the Russian army invades Estonia, Alice returns home and Raimond enlists in the army. Like other Estonian soldiers, he ends up in a Soviet gulag but he never stops composing. He manages to awaken love for women, but his life eventually falls apart because he can't resist alcohol. He returns to Tallinn after the war, but even his mother's overpowering loving care can't save him. The 36-year-old creator, who could no longer bear the burden of the times, died on New Year's Eve 1949. A prohibited artist, only a few people show up to his funeral, but Valgre's music lives on and he has become a permanent part of Estonia.
About the director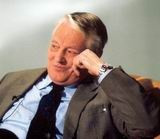 Mati Poldre (b. 1936, Tallinn), as cameraman, shared in making over 70 films, most of them documentaries. He began his own directing with the feature film The Spring in Your Heart (1985). His second feature Those Old Love Letters was nominated for an Oscar in 1992. He is currently working as a teacher. Selected filmography: The Spring in Your Heart (1985), Those Old Love Letters (1992), Autumn in Anstla (1992, documentary), Sound from the Past (1994, documentary), Teacher (documentary, 1997). 
 
About the film
Color, 35 mm

| | |
| --- | --- |
| Section: | Focus on Baltic Film (Lithuania, Latvia, Estonia) |
| | |
| Director: | Mati Poldre |
| Screenplay: | Lilian Poldre, Mati Poldre, Akejsandr Borodjanski |
| Dir. of Photography: | Aleksander Razumov |
| Music: | Raimond Valgre |
| Editor: | Kersti Miilen |
| Producer: | Enda Lehtmets |
| Production: | Freyja Film, Estonian Television |
| Cast: | Rain Simmul, Liis Tappo, Ülle Kaljuste, Marika Korolev |
| Contact: | Estonian Film Institute |
Guests
Karlo Funk
Institution
Mati Poldre