France
1983, 102 min

Section: Homage to Maurice Pialat and Daniel Toscan du Plantier
Year: 2003
15-year-old student Suzanne deals with her adolescent crisis by rushing into random, loveless relationships. This deliberately callous study of modern French society was awarded the Louis Delluc prize and a César for Best Film, the latter also presented to the star of the film Sandrine Bonnaire. 
Synopsis
One of Maurice Pialat's socio-psychological probes into the heart of contemporary French society, this time centring on 15-year-old Suzanne whose estrangement from her family pushes her into an extreme solution to the crisis of growing up. Despite being in love with Luc, a boy her age, she loses her virginity with an American sailor she happens to meet one night. Though happy to share the new experience with her girlfriend, when she runs into her lover at the docks the next day he doesn't even notice her. This confirms the girl's sense that an irresolvable discrepancy exists between the internal and external forms of things. Suzanne breaks up with Luc and kills time seeking further short-lived dalliances. When her father, an exhausted Polish immigrant who owns a fur-making shop, leaves the family, Suzanne reacts by exacerbating conflicts with her hysterical mother and brother Robert. He dreams of a literary career in order to liberate himself from the everyday grind. Even marrying the understanding Jean-Luc is no solution for Suzanne since she is unable to forego the tortuous path she has adopted: chasing after "anything new" becomes the illogical logic of her life. This intentionally detached study of a girl convinced that the burden of love is unnecessary won the Prix Louis Delluc and Césars for Best Film and Best Actress (Sandrine Bonnaire).
About the director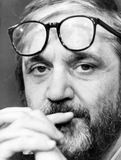 Maurice Pialat (1925 – 2003) Filmografie - režisér / Filmography - director: L´enfance nue / Nahé dětství / Naked Childhood, 1968
La maison des bois / Srub / The House in the Woods,  TV, 1970
Nous ne vieillirons pas ensemble / Nezestárneme spolu / Break-Up, 1972
La gueule ouverte / Otevřená huba /The Mouth Agape, 1973
Passe ton bac d´abord / Nejdřív udělej maturitu / Graduate First, 1979
Loulou / Loulou / Loulou, 1980
A nos amours / Našim láskám / To Our Loves, 1983
Police / Policie / Police, 1985
Sous le soleil de Satan / Pod sluncem satanovým /Under Satan´s Sun, 1987
Van Gogh / Van Gogh / Van Gogh, 1991
Le garçu / Klučina / Le garçu, 1995 Filmografie - herec / Filmography - actor: Que la bête meure / Bestie musí zemřít / The Beast Must Die (režie / dir. Claude Chabrol, 1969)
La maison des bois / Srub / The House un the Woods (režie / dir. Maurice Pialat, TV, 1970)
Les lolos de Lola / Lolini chlapci / Lola´s Lolos (režie / dir. Bernard Dubois, 1974)
Mes petites amoureuses / Moje malé milenky / My Little Loves (režie / dir. Jean Eustache, 1975)
A nos amours / Našim láskám / To Our Loves (režie / dir. Maurice Pialat, 1983)
Sous le soleil de Satan / Pod sluncem satanovým /Under Satan´s Sun (režie / dir. Maurice Pialat, 1987)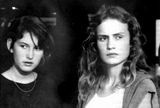 + 1
About the film
Color, 35 mm

| | |
| --- | --- |
| Section: | Homage to Maurice Pialat and Daniel Toscan du Plantier |
| | |
| Director: | Maurice Pialat |
| Screenplay: | Arlette Langmann, Maurice Pialat |
| Dir. of Photography: | Jacques Loiseleux |
| Music: | Henry Purcell |
| Editor: | Yann Dedet |
| Producer: | Micheline Pialat, Maurice Pialat |
| Production: | Les Films du Livradois, Gaumont, koprodukce/co-production: France 3 Cinéma |
| Cast: | Sandrine Bonnaire, Dominique Besnehard, Maurice Pialat, Evelyne Ker, Pierre-Loup Rajot, Cyril Collard |
| Contact: | Gaumont, Institut francais de Prague |
Guests
Radka Ondráčková
Festival Organizer, Other, PR & Marketing, Producer