Hungary
2002, 82 min

Section: East of the West - Competition
Year: 2003
A raw image of grim urban reality, whose young inhabitants struggle through life trying to fulfil their undefined desire with animal brutality, here taken as a matter of course. The film won the Silver Leopard in Locarno in 2002, and Best Film (Iris) in Brussels in 2003.  
Synopsis
"You only need a passport to get to the coast. But you have to wait a few days for it. You have to wait in a place where you can only do bad things". Young Maja gives birth to an unwanted child on the floor of a launderette and she immediately sells the child to her friend Marie. The latter hopes that the child will help save her dysfunctional marriage to a husband who has been working abroad for a long time. The secret birth, however, is observed by Marie's brother, who has been let out for the day from his correctional facility. After his release, he hopes to leave town, perhaps for the coast. But he has to wait for a passport. He kills time aimlessly and is increasingly drawn to Maja. But he doesn't know how to begin the relationship, just as Maja is unable to receive even a sliver of emotion. The players in this sometimes shocking drama vegetate in the alien reality of their contemporary urban environment, without being aware of the brutality of their animal instincts. The film won the Silver Leopard in Locarno in 2002, and Best Film (Iris) in Brussels in 2003.
About the director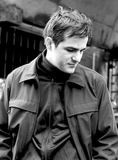 Kornél Mundruczó (b. 1975) studied acting at the Budapest Academy of Stage and Film Arts, graduating in 1998. Since that time he has been a student of film direction. In 1998-1999 he appeared on the city's most prestigious stage – the József Katona theatre. Filmography: Best Before (Minőségét megőrzi, 1998), Haribo-Hariba (1998), Red Moon (Vörös hold), This I Wish and Nothing More (Nincsen nekem vágyam semmi, 2000), Day after Day (Afta, 2000), Pleasant Days (Szép napok, 2002), El Robador, Part 239 (El Robador 239. rész, 2002). 
About the film
Color, 35 mm

| | |
| --- | --- |
| Section: | East of the West - Competition |
| | |
| Director: | Kornél Mundruczó |
| Screenplay: | Kornél Mundruczó, Viktória Petrányi, Sándor Zsótér |
| Dir. of Photography: | András Nagy |
| Music: | Csaba Faltay, Zsófia Tallér |
| Editor: | Vanda Arányi |
| Producer: | Zsófia Kende, Viktória Petrányi, Kornél Sipos |
| Production: | Laurinfilm |
| Cast: | Tamás Polgár, Orsolya Tóth, Kata Wéber, Lajos Ottó Horváth, András Réthelyi, Károly Kuna |
| Contact: | CinemArt, a.s., Coproduction Office |
| | |
| www: | www.pleasantdays.hu |
Guests
Annamária Basa
Jan Jíra
Distributor
Kinga Gajdos
Film Institution Rep.