Archive of films

Technical Writer / The Technical Writer
USA
2002, 95 min

Section: Another View
Year: 2003
At first sight Merriman Jessup seems like a normal young man. But in contrast to other truly normal people he's too scared to leave his apartment. He makes a living as a writer of computer manuals and befriends the gravely ill Camille. Then everything changes when married couple Slim and Joe move into his Manhattan apartment building. 
Synopsis
Merriman Jessup is one of those people who simply doesn't leave home. He writes computer manuals in his Manhattan apartment and sends out for food. His only friend is the gravely ill Camille whom he takes care of. Sometimes he says hello to two other neighbours, a pair of Russian prostitutes. But everything changes when married couple Slim and Joe move into the building. Jessup is coerced into attending a wild party where group sex is on the menu. The strange man intrigues the energetic Slim with his abstruseness. When her actor husband goes off on a shoot, Slim decides to rid her new neighbour of his trauma. The protagonist actually begins to change under the influence of this unexpected relationship, but the way out isn't easy... Working with actor Michael Harris, writer-director Scott Saunders shot a distinctive independent film with limited characters in a limited space. Sex, tastefully presented, plays a major role in the story. The female lead is convincingly portrayed by Tatum O'Neal, known for her Oscar-winning performance in Paper Moon (1973).
About the director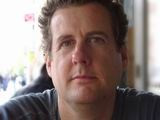 Scott Saunders works as a screenwriter, director and producer, and even sometimes as a cameraman, editor and musician. He has shot three features and about twenty shorts, the best known of which is Welcome to Willie's World (2001). He prefers using video or digital equipment, and Variety designated him as one of the top ten filmmakers to watch in these media. He often works with actor, screenwriter and producer Michael Harris. He, Harris and other friends founded Film Crash, a New York group organizing independent film screenings in New York, Los Angeles as well as in Europe. His first film The Lost Words (1994) made it into distribution. Other titles, The Headhunter's Sister (1997) and the study in loneliness The Technical Writer (2002) also attracted attention.
 
Contacts
Damage Control Productions
1674 Broadway, Suite 802, NY 10019, New York
United States of America
Tel: +1 212 957 7070, ext.108
E-mail: [email protected]

About the film
Color, 35 mm
European premiere
| | |
| --- | --- |
| Section: | Another View |
| | |
| Director: | Scott Saunders |
| Screenplay: | Scott Saunders, Michael Harris |
| Dir. of Photography: | David W. Leitner |
| Music: | Stephen Cullo |
| Editor: | David Leonard |
| Producer: | Jim Calabrese, Susan Leber |
| Production: | Damage Control Productions |
| Cast: | Michael Harris, Tatum O´Neal, William Forsythe, Pamela Gordon, Oksana Lada, Natalia Novikova, John Lanzillotto, Michael David Lally, Bob McGrath |
| Contact: | Damage Control Productions |
| | |
| www: | www.thetechnicalwriter.com |
Guests
David Leitner
Producer
William Forsythe
Scott Saunders
Michael Yanko
Producer