Denmark / United Kingdom
2003, 91 min

Section: Horizons
Year: 2003
After his wife is murdered, Harry loses all purpose in life. Suffering hallucinations, strange visions and phantoms, he wants nothing else but to understand why his wife died. But Harry has to discover this for himself... Starring John Turturro.
Synopsis
Fear X tells the story of Harry Cain, a security guard working in a shopping mall in Utah. His world comes crashing down when his wife is murdered while he is on duty. He is the victim of nightmares, phantoms and hallucinations, he can't concentrate on anything and is driven only by the determination to find out why it all happened. The police have no answers for him, so Harry and his friends start up an investigation on their own which leads Harry to a small town in Montana. He suffers inhuman agonies but he senses he is close to the truth. An explanation is supposed to come from an unknown woman whose face he had seen in a photograph he found in a house across the street. The only lead he has is a restaurant in Montana. Here, the staff do, indeed, know the woman – she is called Cassandra and her husband is a policeman. Someone of influence doesn't want the truth of the whole incident to come out. Harry's bizarre visions which lead him to his goal get stronger and stronger.…
About the director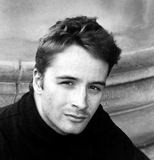 Nicolas Winding Refn was born (1970) in Denmark but he spent most of his youth in New York. At 18 he returned home where he began studying film photography. He was awarded a grant to make a film while studying directing at the National Film School. His unusual debut, Pusher (1996), screened that same year at the IFF in Venice, and was acclaimed all over the world. He followed this with Bleeder in 1999. Fear X, scripted by Hubert Selby Jr., is his third film and also his first made in English.
Contacts
Moviehouse Entertainment
11 Denmark Street, WC2H 8LS, London
United Kingdom
Tel: +44 207 836 5536
E-mail: [email protected]
www: www.moviehouseent.com

Danish Film Institute
Gothersgade 55, 1123, Copenhagen
Denmark
Tel: +45 337 434 00
Fax: +45 337 434 01
E-mail: [email protected]
www: www.dfi.dk

NWR APS
Peblinge Dossering 18, DK - 2200, Copenhagen
Denmark
Tel: +45 35 374 232
Fax: +45 35 374 230
E-mail: [email protected]

About the film
Color, 35 mm

| | |
| --- | --- |
| Section: | Horizons |
| | |
| Director: | Nicolas Winding Refn |
| Screenplay: | Nicolas Winding Refn, Hubert Selby, Jr. |
| Dir. of Photography: | Larry Smith |
| Music: | Brian Eno |
| Editor: | Anne Østerud |
| Producer: | Henrik Danstrup |
| Production: | NWR APS |
| Cast: | John Turturro, James Remar, Deborah Kara Unger |
| Contact: | Moviehouse Entertainment, Danish Film Institute, NWR APS |
Guests
Deborah Unger