Archive of films

Power and Terror: Noam Chomsky in Our Times / Power and Terror: Noam Chomsky in Our Times
Japan
2002, 74 min

Section: Another View
Year: 2003
Noam Chomsky, professor emeritus at the Massachusetts Institute of Technology, has for years been one of those quiet but persistent critics of American foreign policy. Not even after the terrorist attacks on New York on September 11 was he afraid to speak up about the co-responsibility of the USA for the surge in international terrorism.
Synopsis
For years, the internationally acclaimed intellectual Noam Chomsky was a quiet but persistent critic of US foreign policy. The 74-year-old man is professor emeritus at the Massachusetts Institute of Technology and has won various academic awards for his linguistic theories, including Japan's Kyoto Prize. He has been active political opposer since the Vietnam War and has published a number of articles on the abuse of American military power abroad. After the September 11th terrorist attacks on New York, he was one of those critics who reminded America of its co-responsibility for other terrorist acts in both the past and the present. Chomsky's opinions are perhaps unpopular and the mainstream American press ignores them, but his arguments are based on incisive analyses and should be given a voice. This portrait of an activist and intellectual who is known as a "rebel without a pause", presents his latest reflections as expressed in interviews, lectures and in public appearances during the spring of 2002.
About the director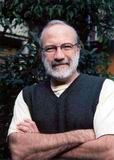 John Junkerman is an American documentarist living in Tokyo. His first film Hellfire: A Journey from Hiroshima (1986), a portrait of Japanese artists Maruki Iri and Toshi, was nominated for an Oscar and won the Grand Prix at the San Francisco IFF. This was followed by the film Uminchu: The Old Man and the East China Sea (1990), portraying the life of an 81-year-old fisherman from a small island off Okinawa. Junkerman also directed the hour-long documentary Dream Window: Reflection of the Japanese Garden (1992), dedicated to the aesthetics and philosophy of Japanese gardens, and he is the producer and director of the films I'll Be Comin' Around, about the country & western band Bottle Rocket from Missouri, and The Mississippi: River of Song (1999), which seeks the roots of the music identified with the river.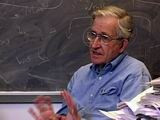 + 1
About the film
Color, 35 mm

| | |
| --- | --- |
| Section: | Another View |
| | |
| Director: | John Junkerman |
| Dir. of Photography: | Koshiro Otsu |
| Editor: | John Junkerman, Takeshi Hata |
| Producer: | Tetsujiro Yamagami |
| Production: | Siglo, Ltd. |
| Contact: | Siglo, Ltd., Brussels Ave |
Guests
Yuka Sakano
Film Institution Rep.
Jochen D. Girsch