Australia
2001, 98 min

Section: Horizons
Year: 2003
This original variation on westerns by Australian director Rolf de Heer takes place in the mountains of Australia in 1922. A trio of white men and an Aborigine tracker are chasing a man accused of murder. Accompanied by a young policeman and a veteran, the group's leader is a racist fanatic whose behaviour inevitably leads to tragedy…. 
Synopsis
The year is 1922. Somewhere in the deserted mountains of Australia a four-man group is chasing an Aborigine accused of murdering a white woman. The group's leader is a policeman (out of uniform), a hateful racist fanatic. He's accompanied by a younger fellow policeman and an old veteran hired just for the occasion. To hunt down the killer these white men have taken along an Aborigine tracker. He leads them through the wilderness, concealing his far-reaching experience under a mask of obligatory servility. The superficial calm ends when, for no reason, the white riders slaughter a family of camping Aborigines. From then on they are enemies in the mountains and must face ever-present danger. Rolf de Heer develops a traditional western scheme with a sense of individual situations and an accent on slow pacing; these he combines with surprising twists to a simple story. He also attempts to extend the application of the film beyond the specific incident (the characters therefore don't have names). The film is made even more singular by the use of Peter Coad's paintings to replace scenes of violence. Graham Tardiff's songs add another unusual touch: sung by Aborigine singer Archie Road, the director wrote the texts himself as a commentary on the plot.
About the director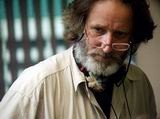 Rolf de Heer (b. 1951, Heemskerk, Netherlands) has lived in Australia since he was eight. He worked for ABC television for seven years, subsequently graduating from the Australian Film Television and Radio School (AFTRS) in Sydney. He works as a screenwriter, director and producer. He debuted as a director with the children's film Tail of a Tiger (1984), which he followed up with the thriller Incident at Raven's Gate (1987). Then came the story of a young man forced to travel from Australia to Paris to satisfy his passion for jazz, Dingo (1990), which featured Miles Davis as an actor. De Heer's most successful film to date is a drama of a man who begins discovering the world in his thirties, Bad Boy Bubby (1993), awarded, among others, the Grand Jury and FIPRESCI Prizes at Venice. The director has also made the sci-fi drama Epsilon (1995); the story of a seven-year-old girl, Quiet Room (1996); a drama about a disabled woman and her caretaker, Dance Me to My Song (1998); an adventure drama set in the South American rainforest, The Old Man Who Read Love Stories (2000), with Richard Dreyfuss; The Tracker (2002); and Alexandra's Project (2003).
About the film
Color, 35 mm

| | |
| --- | --- |
| Section: | Horizons |
| | |
| Director: | Rolf de Heer |
| Screenplay: | Rolf De Heer |
| Dir. of Photography: | Ian Jones |
| Music: | Graham Tardif |
| Editor: | Tania Nehme |
| Producer: | Rolf De Heer, Julie Ryan |
| Production: | Vertigo |
| Cast: | David Gulpilil, Gary Sweet, Damon Gameau, Grant Page, Noel Wilton |
| Contact: | Intramovies |