Archive of films

Voice of Silence / Tystnadens röst
Sweden
2003, 7 min

Section: Horizons
Year: 2003
A minimalist sketch of a relationship in which a telephone conversation – even though we only hear one side – reveals the essential nature of both protagonists.  
Synopsis
The hospital clock shows twenty to three. A nurse is wheeling a middle-aged woman down the corridor. The latter, despite terrible head pains, thoughtfully points to a handkerchief which another patient has dropped. The nurse has to keep telling her not to move her head, that she must remain still. The woman asks for a telephone – she wants to ring home. She places the receiver to her ear and, before she even hears the dialling tone, tears start rolling down her face. The camera follows her anxious expression and we hear only her voice as she speaks to the man on the other end.  She submissively apologises for waking him up at this hour after his exhausting business trip. She informs him that, after her frequent headaches, which the man doesn't seem to recall at all, a blood vessel is now in danger of bursting any moment. She asks him to bring her things she needs in hospital, however, it is clear that the man is giving her a hard time, blaming her for not taking her things herself. She apologises once again for waking him up and slowly puts down the receiver. The hands on the clock now show a quarter to three…
About the director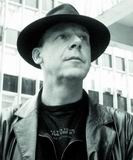 Gunnar Bergdahl (b. 1951, Stockholm) graduated in journalism from Göteborg University. In 1989 he started up the magazine Filmkonst, and from 1994 to 2002 he was director of the Göteborg Film Festival. In 1997 he shot The Voice of Bergman (Bergmans röst), followed by the feature-length documentary The Voice of Ljudmila (Ljudmilas röst), which took part in the documentary competition at the 2002 Karlovy Vary IFF. Another documentary, Ingmar Bergman; Intermezzo, was screened in the Directors Fortnight section at Cannes in 2002. 
Contacts
Swedish Film Institute
Box 27126, S-102 52, Stockholm
Sweden
Tel: +46 866 511 00
Fax: +46 866 118 20
E-mail: [email protected]
www: www.sfi.se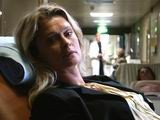 + 1
About the film
Color, 35 mm

| | |
| --- | --- |
| Section: | Horizons |
| | |
| Director: | Gunnar Bergdahl |
| Screenplay: | Gunnar Bergdahl podle krátké povídky Majgulla Axelssona "Likgiltighet" / based on the short story "Likgiltighet" by Majgull Axelson |
| Dir. of Photography: | Anders Bohman |
| Producer: | Pelle Roskvist |
| Production: | Fantomfilm Produktion AB |
| Cast: | Lena Endre, Åsa Gustafsson |
| Contact: | Swedish Film Institute |
Guests
Gunnar Almér
Film Institution Rep.
Gunnar Bergdahl
Film Director