USA
2013, 79 min

Section: Forum of Independents - Competition
Year: 2014
Walking down the streets of Memphis, Tennessee, you might stumble across a divine musician, Willis Earl Beal, taking his ease. A wanderer by nature, he's got some music to record but he lacks the motivation to get to songwriting. To the accompaniment of raw and beautiful music, Tim Sutton unfolds his dreamlike, lyrical picture in a drawling yet compelling manner.
Synopsis
A divine musician and drifter by nature has some music to record but he lacks sufficient motivation. He'd rather wander aimlessly around the mythic city of Memphis absorbed in dreams, as if just a few steps from entering another dimension. He sees the town as a godforsaken spot shaded by a lush canopy of oaks, whose delapidated buildings are only good for a pack of kids. In the spirit of myth-imbued southern spirituality, we are presented with a modern version of a folktale inspired by a Memphis legend about blessed and cursed singer O. V. Wright, who fell from grace and was buried in an unmarked grave. In this deliriously compelling visual interpretation, the fragmented and surreal journey details the search for the soul of a musician played by Willis Earl Beal, enigmatic singer-songwriter of raw ballads. "This was an incredibly difficult performance for Willis because it is him, but it absolutely is not him, but it is him," director Tim Sutton remarked with a touch of mystery.
About the director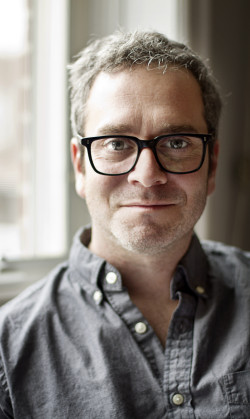 Tim Sutton, a Brooklyn-based filmmaker and teacher, is the founding director of the media art workshop for New York kids, Video Kid Brooklyn. His directorial film debut Pavilion opened the 2012 SXSW festival, winning awards at Prague's Fresh Film Fest and Torino that same year. The project for his second picture Memphis was selected among three finalists for the inaugural Venice Biennale Cinema College funding grant. At last year's Venice festival the picture screened as a pre-premiere, with its world premiere reserved for this year's festival at Sundance.
Contacts
Visit Films
140 Havemeyer St., NY 11222, Brooklyn
United States of America
Tel: +1 718 312 8210
Fax: +1 718 362 4865
E-mail: [email protected]
www: www.visitfilms.com

About the film
Color, DCP
International premiere
| | |
| --- | --- |
| Section: | Forum of Independents - Competition |
| | |
| Director: | Tim Sutton |
| Screenplay: | Tim Sutton |
| Dir. of Photography: | Chris Dapkins |
| Music: | Willis Earl Beal |
| Editor: | Seth Bomse |
| Producer: | John Baker |
| Production: | Calais Entertainment |
| Cast: | Willis Earl Beal |
| Contact: | Visit Films |
| | |
| www: | www.memphis-film.com |
Guests
Willis Earl Beal
Actor