Archive of films

Earth's Golden Playground / Earth's Golden Playground
Austria / Canada
2013, 106 min

Section: Documentary Films - Out of Competition
Year: 2014
Legendary gold fever in the Klondike and Yukon river basins peaked more than 100 years ago, yet the eyes of solitary adventurers and mining company owners are still fixed on the Canadian wilds. Attentive to detail, the documentary follows the myth of romantic prospecting as it succumbs to the local day-to-day reality, which is far more severe than adventurous.
Synopsis
More than 100 years have passed since the outbreak of legendary gold fever in the Klondike and Yukon river basins. At the time, tens of thousands of eager speculators set out for the virgin territory of northwestern Canada. In this remote region bordering Alaska, however, but few of them were gratified. Despite the fervor of such miners having long abated, the gleaming metal represents a sought-after commodity to this day, primarily in times of economic instability. And whether it's about scratching out a living or style of living, eyes are still fixed nostalgically on the frozen north. The veteran Austrian documentarist follows the contemporary day-to-day in and around Dawson City, the prospectors' former Mecca. But now, sudden riches are spectacularly uncommon, the whiskey flows less freely, and life here is more severe than adventurous. With solitary fortune seekers schlepping pick and shovel across the frozen Canadian tundra in tandem with mining company bulldozers, the traditional myth of the romantic prospector is at risk.
About the director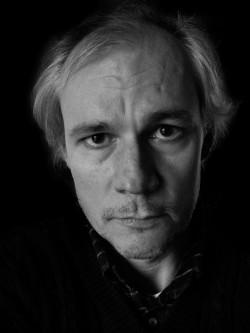 Andreas Horvath (b. 1968, Salzburg, Austria) studied photography in Vienna and multimedia art in Salzburg. He has published photography books about the American Midwest (1993) and Siberian Yakutia (2003). His film Views of a Retired Night Porter was awarded Best Documentary under 30 minutes at KVIFF 2006. In that film he returned, after almost 30 years, to a portrait by Krzysztof Kieślowski whose protagonist subjected factory employees to stringent controls under the communist regime. This Ain't No Heartland (2004) took awards at festivals in Chicago and Barcelona. Other films: Clearance (1998), Poroerotus (1999), The Silence of Green (2002), The Passion According to the Polish Community of Pruchnik (2009), Arab Attraction (2010, KVIFF 2011), and Postcard from Somova, Romania (2011).
About the film
Color, DCP

| | |
| --- | --- |
| Section: | Documentary Films - Out of Competition |
| | |
| Director: | Andreas Horvath |
| Screenplay: | Andreas Horvath |
| Dir. of Photography: | Andreas Horvath |
| Music: | Andreas Horvath |
| Editor: | Andreas Horvath |
| Producer: | Andreas Horvath |
| Contact: | sixpackfilm |
Guests
Brigitta Burger-Utzer
Distributor, Sales Agent
Andreas Horvath
Film Director / Producer