Nadja lives with Stefanos, his wife Evi and their daughter Iris in a house on the coast of the Aegean Sea. Nadja might be just the housemaid, but the family see her as part of the family. A diagnosis of a serious illness tests the true nature of their mutual affection. How will the family cope, faced with the necessity to restrict their once comfortable lifestyle?
Synopsis
Nadja lives with Stefanos, his wife Evi and their daughter Iris in a house on the coast of the Aegean Sea. The days pass by uneventfully: Stefanos goes off to work, Evi earns a bit of cash as a translator, and Nadja ensures they have nothing else to worry about. Officially she is their housemaid, but it's clear she means much more to them. She is an integral part of the family: she's Iris's second mother and Evi's confidante. Nadja attributes the fatigue and weakness she has been feeling of late to her concerns for her daughter, who lives abroad, and also to the intense summer heat. A professional diagnosis unfortunately tells a different story, yet Nadja confronts this difficult situation with characteristic dignity. This intimate drama, unfolding within the walls of a single house, questions human solidarity at a time when Greece is endeavouring to overcome its economic crisis. In the face of uncertainty and the possibility that they might have to relinquish some of their comforts, the protagonists are aware that it might be easier to close their eyes than to open their hearts and assume responsibility for others.
About the director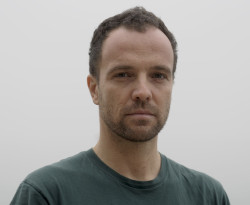 Athanasios Karanikolas (b. 1967, Thessaloniki, Greece) studied photography at the New School for Social Research and Parsons School of Design, both in New York. He then moved to Germany, where he took courses in video and media art at the Art Academy in Düsseldorf, and in film direction at the Hochschule für Film und Fernsehen Konrad Wolf in Potsdam-Babelsberg. He shot his feature debut Elli Makra, 42277 Wuppertal in 2007. His last two features, Echolot (2013) and At Home (Sto spiti, 2014), were screened at Berlin in the prestigious Forum section. In addition to film direction Karanikolas directs for the theatre and teaches at various universities.
Contacts
Oxymoron films
Phiilellinon 4, Chalandri, , Athens
Greece
Tel: +30 697 761 1335

About the film
Color, DCP

| | |
| --- | --- |
| Section: | Another View |
| | |
| Director: | Athanasios Karanikolas |
| Screenplay: | Athanasios Karanikolas |
| Dir. of Photography: | Johannes M. Louis |
| Music: | Mareitta Fafouti |
| Editor: | Monika Weber, Lorna Hoefler Steffen |
| Producer: | Lasse Scharpen, Argyris Papadimitropoulos |
| Production: | SHPN3 Filmproduktion |
| Coproduction: | Oxymoron Films, ZDF |
| Cast: | Maria Kallimani, Marisha Triantafyllidou, Alexandros Logothetis |
| Contact: | Oxymoron films |
Guests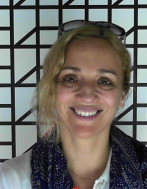 Maria Kallimani
Actress