For a long time now, Noa has felt freer in Berlin than in her native Israel, nevertheless she unexpectedly decides to return home. The joy of reunion is quickly replaced by her aversion to the monotony of customs and rituals and to the incessant fear of danger. But where else to go? Director Ester Amrami undoubtedly drew on many of her own experiences and feelings for her first feature.
Synopsis
Years ago, attracted by its culture and lifestyle, Noa moved to Berlin. At present she is collecting material for her grant-sponsored Master's thesis: a dictionary of untranslatable words. But she hasn't been feeling well of late and, on top of that, she is waylaid by the news that her boyfriend Jörg has entered a competition in Stuttgart. As a sudden inspiration, Noa decides to fly home. But after the joy of reuniting with her parents and siblings fades, Tel Aviv and her extended family begin to get on her nerves. What now? Director Ester Amrami drew on many of her own experiences and feelings for her first feature. The director weighs in on the difficulty of putting down roots in a country which allows freedom of thought, in contrast to home where one must respect tradition and rituals and where every arrival is a possible enemy. But there is also a distinctive, slightly nostalgic humor exemplified by interview snippets in which the representatives of various nationalities explain the meaning of words that are difficult to translate into other languages. But what purpose would such a dictionary serve, the grant commission wonders.…
About the director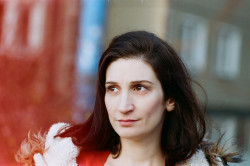 Ester Amrami (b. 1979, Kfar Saba, Israel) moved to Berlin ten years ago. She graduated in direction from Hochschule für Film und Fernsehen Konrad Wolf in Potsdam-Babelsberg. Her short films have been shown at numerous international festivals: Berlin Diary (2005), the documentary You and Me (At v'ani, 2007), Ha'Joreh (2009), Only Mine (Solamente mio, 2010), Two Men and a Table (Zwei Männer und ein Tisch, 2011 – screened in the Next Generation program at Cannes). The tragicomedy Anywhere Else (2014), her feature debut, was presented in the Perspektive Deutsches Kino section at the Berlinale.
About the film
Color, DCP
European premiere
| | |
| --- | --- |
| Section: | Forum of Independents - Competition |
| | |
| Director: | Ester Amrami |
| Screenplay: | Momme Peters, Ester Amrami |
| Dir. of Photography: | Johannes Praus |
| Music: | Fabrizio Tentoni |
| Editor: | Osnat Michaeli |
| Producer: | Dirk Manthey, Laura Machutta |
| Production: | dirk manthey film UG |
| Coproduction: | Hochschule für Film und Fernsehen Konrad Wolf |
| Cast: | Neta Riskin, Golo Euler, Hana Laslo, Hana Rieber, Dovaleh Reiser, Romi Abulafia, Kosta Kaplen |
| Contact: | German Films, Hochschule für Film und Fernsehen Konrad Wolf, dirk manthey film UG |
| | |
| www: | www.anderswo-film.com |
Guests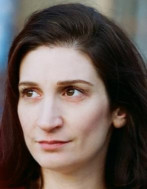 Ester Amrami
Film Director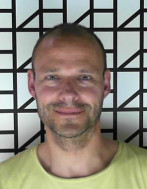 Momme Peters
Screenwriter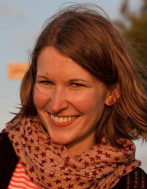 Laura Machutta
Producer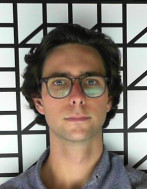 Linus Nickl
Film Crew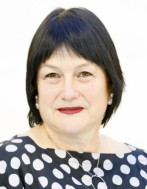 Simone Baumann
Film Institution Rep., PR & Marketing, Producer, Service Company Rep.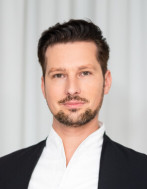 Dennis Ruh
Festival Organizer, Film Institution Rep.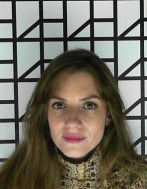 Neta Riskin
Actress