USA
2013, 112 min

Section: Out of the Past
Year: 2014
A documentary profile of Roger Ebert, who passed away last year, America's most celebrated film critic and the first ever Pulitzer prizewinner in his given field. Ebert visited KVIFF in 2002 as a member of the Grand Jury.
Synopsis
The 2002 edition of the Karlovy Vary IFF will always be remembered for the American film critic Roger Ebert, who was a member of the Grand Jury on that occasion. Twelve years on, the festival programme is offering a poignant and, in many respects, innovative encounter with the Pulitzer prizewinner in a documentary profile which was premiered this January at Sundance, less than a year after Ebert's death. Steve James, inspired by his subject's memoir of the same name, devotes his work to all the important chapters in the life of America's most influential film journalist, such as his era writing for the Chicago Sun-Times, his television shows and, towards the end of his life, his contributions to the internet. James also looks at Ebert's darker side – his battle with alcohol and the long-running and often ruthless showdowns with colleague Gene Siskel, with whom he shared his celebrity and competed for television viewers' affections.
About the director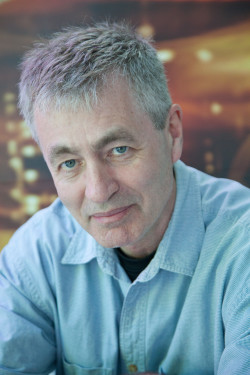 Steve James (b. 1955, Hampton, Virginia, USA) became celebrated for his documentary Hoop Dreams (1994), which won the Audience Award at Sundance and is considered one of the finest documentaries of the 1990s. A highly respected documentarist of his generation, he later turned out the films Stevie (2002), The New Americans (2004), The War Tapes (2006), At the Death House Door (2008) and The Interrupters (2011).
Contacts
Magnolia Pictures
49 West 27th Street, 7th Floor, 10001, New York
United States of America
Tel: +1 212 924 6701
Fax: +1 212 924 6742
E-mail: [email protected]
www: www.magpictures.com

About the film
Color, DCP

| | |
| --- | --- |
| Section: | Out of the Past |
| | |
| Director: | Steve James |
| Dir. of Photography: | Dana Kupper |
| Music: | Joshua Abrams |
| Editor: | David E. Simpson |
| Producer: | Zak Piper, Steve James, Garrett Basch |
| Production: | Kartemquin Films |
| Contact: | Magnolia Pictures |