USA
2014, 114 min

Section: Official Selection - Competition
Year: 2014
Beyond jazz and heroin, the only constant in the life of famed pianist Joe Albany was his daughter Amy-Jo, through whose dreamy and innocent perspective we observe her kindhearted father's personal and professional highs and lows, as well as the bizarrely captivating environment of carefree LA bohemians circa the 1970s. Starring the incomparable John Hawkes, Elle Fanning, and Glenn Close.
Synopsis
In her memoir, Amy-Jo Albany describes what it was like growing up in the strangely sleepy environment of Hollywood's 1970s bohemian community with a father who was at once a respected jazz pianist and a longtime heroin addict. Inspired by her story, Jeff Preiss shot his feature debut, which generates a highly complex atmosphere mixing the dreamlike nature of far-off yet joyful memories of her father with the pain she felt at witnessing his self-destructive addiction. Through the character of Joe Albany, this melancholy drama about Amy-Jo's difficult transition to adulthood has a captivating musical flavor based on both precise craftsmanship and improvisation. Crew and cast played equally major roles in the resulting, strangely elusive form of the film: DOP Christopher Blauvelt, who worked on recent films by Sofia Coppola and Kelly Reichardt, production designer Elliott Hostetter (Spring Breakers), and above all Elle Fanning, John Hawkes, and Glenn Close, who turned in intense performances.
About the director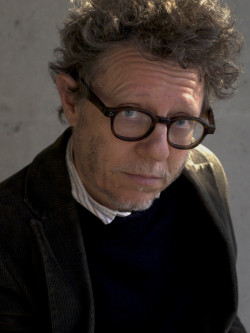 Jeff Preiss is a New York-based filmmaker and well-known figure in the world of experimental cinema, his work picked up for the permanent collections of NYC's MoMA, LA's MOCA, and Madrid's Reina Sofía art museum. He is a highly regarded DOP who cooperated with photographer Bruce Weber on a series of short movies and two feature-length documentaries, of which Let's Get Lost took the Critics' Award at Venice and was nominated for an Oscar for Best Documentary. Preiss has created music videos for Iggy Pop, Malcolm McLaren, R.E.M., Mariah Carey, and commercials for Apple, and Nike. In 1995 he and Mindy Goldberg founded Epoch Films productions. He cofounded New York's Orchard Gallery in 2005 and currently serves on the board of Light Industry, a Brooklyn multimedia venue focusing on film and electronic art.
About the film
Color, DCP
International premiere
| | |
| --- | --- |
| Section: | Official Selection - Competition |
| | |
| Director: | Jeff Preiss |
| Screenplay: | Amy-Jo Albany, Topper Lilien |
| Dir. of Photography: | Christopher Blauvelt |
| Music: | Ohad Talmor |
| Editor: | Michael Saia |
| Producer: | Mindy Goldberg, Albert Berger, Ron Yerxa |
| Production: | Epoch Films |
| Coproduction: | Bona Fide Productions |
| Cast: | John Hawkes, Elle Fanning, Glenn Close, Lena Headey |
| Contact: | Epoch Films, United Talent Agency |
Guests
Jeff Preiss
Film Director
Ohad Talmor
Music Composer
Michael Saia
Film Editor
Nicholas Saia
Film Crew