Are we flying among the stars or watching the lights of the city from a rising airplane? In its simplicity, this provocative experiment demonstrates that we needn't look to the skies for images of outer space, when looking in the opposite direction is enough.
Synopsis
Are we watching a flight through magical constellations or perhaps shots from a camera mounted on an airplane left to circle a nighttime cityscape? Is it possible that images of outer space are much closer than we imagine? "It was interesting for me to find constellations and similarities with outer space right near where I live," says the director of this short experiment, which incorporates a visual atlas on the basis of city lights. Here, the cinematic illusion isn't created by means of a perfect imitation but, on the contrary, by making the audience uncertain about exactly what it is they're seeing.
About the director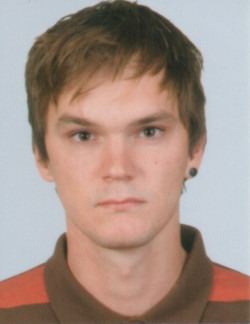 Jakub Korselt (b. 1988, Zlín, Czechoslovakia) trained in graphic arts before beginning studies in digital media in the department of art and design at Jan Evangelista Purkyně University in Ústí nad Labem, Czech Republic. As part of his studies, he creates projects involving the use of experimental animation and video (e.g. Karffe and Pioneer). He makes his living as a graphic designer.