Archive of films

Mise en scene with Arthur Penn (a conversation) / Mise en scene with Arthur Penn (a conversation)
No need to dread the talking head in this documentary piece, especially when it belongs to legendary filmmaker Arthur Penn. Almost four hours long, the film sees the celebrated Iranian director and cinephile interviewing the creator of Bonnie and Clyde, offering us the chance to attend a one-of-a-kind directorial master class.
Synopsis
Audiences at last year's Venice festival were treated to something unique from Amir Naderi, the mercurial filmmaker with an encyclopaedic knowledge of film, a big heart and infectious enthusiasm: he personally presented a film he had originally made just for himself. It was over ten years ago that Jonathan Demme introduced Naderi to the legendary Arthur Penn, whose work he greatly admired and knew inside out. For the first time in 2005, and several times subsequently, he aimed his static camera at Penn, sat down behind it and began putting questions to the famous director. The result is a several-hour video recording of a dialogue focusing on Penn's films, his private life and opinions on important figures of American film loved by both filmmakers. The material is transformed before the spellbound viewer's very eyes into a one-of-a-kind directorial master class, thanks not only to the exceptional intelligence and understated charisma of the creator behind the films Bonnie and Clyde and Little Big Man, but also to Naderi's ability to pose questions in an unpredictable manner.
Karel Och
About the director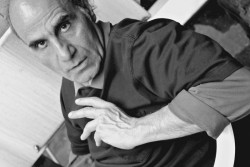 Amir Naderi (b. 1946, Abadan, Iran) has been one of the most influential filmmakers of the Iranian New Wave. He enjoyed international acclaim thanks to films such as The Runner (Davandeh, 1984) and Water, Wind, Sand (Aab, baad, khaak, 1985), which, together with the film Manhattan by Numbers (1993), were screened at Karlovy Vary in 1995 as part of a tribute to Naderi, one of the first Iranian film directors to settle abroad permanently. His American pictures have been shown at festivals in New York and at Cannes and Sundance. The Venice festival premiered the films Vegas: Based on a True Story (2008) and Cut (2011), which was shot in Japan and subsequently selected for the KVIFF 2012 programme.
Contacts
Zomia
Via dei Levii 24, 00174, Rome
Italy
Tel: + 39 339 193 8878
E-mail: [email protected]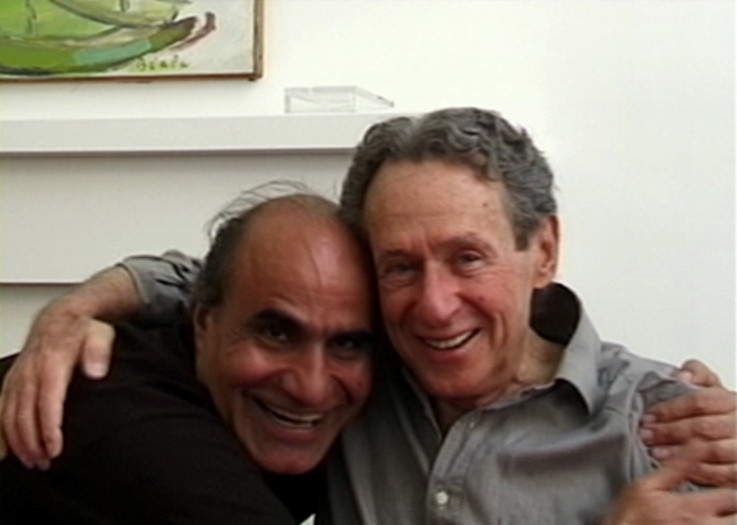 About the film
Color, DCP

| | |
| --- | --- |
| Section: | Out of the Past |
| | |
| Director: | Amir Naderi |
| Dir. of Photography: | Amir Naderi |
| Editor: | Amir Naderi, André Basso |
| Producer: | Amir Naderi |
| Production: | Alphaville Film Inc. |
| Coproduction: | Polittico |
| Sales: | Zomia |