Archive of films

Where Do We Go Now? / Et maintenant on va où?
France / Lebanon / Italy
2011, 110 min

Section: A Week of Lebanese Cinema
Year: 2015
The audience hit of the 2011 Toronto film fest was a satirical, over the top comedy-drama about Muslim and Christian women living in neighborly solidarity in an isolated mountain village. Together they strive to maintain peace in the face of their husbands' politico-religious discord.
Synopsis
"It's an embodiment of any civil war in which people in the same country kill each other, when they are neighbors and even friends," says Nadine Labaki about her film. "It's not a story about war; on the contrary, it's about how to avoid war." The filmmaker takes the viewer on an unforgettable cinematic journey to an isolated mountain village in which Muslim women join forces with their Christian counterparts in order to protect their husbands from the pervasive political discord and its attendant mutual aggression. This satirical allegory, about a community in which the decision-making process has been stripped of testosterone, even offers song and dance numbers – an interesting twist considering that the film is about religious intolerance and its generally tragic consequences. The film's Audience Award victory at the Toronto festival – over such box-office hits as The Artist and The Descendants – proves that receptive viewers reward this form of creative courage.
Karel Och
About the director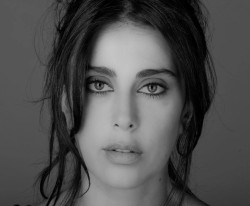 Nadine Labaki (b. 1974, Beirut), Lebanese actress, screenwriter and director, graduated in audiovisual studies from Beirut's Saint Joseph University (IESAV) with the film 11 Rue Pasteur (1997), for which she took Best Short Film from the Biennale of Arab Cinema at Paris' Institut du Monde Arabe. She subsequently shot commercials, as well as music videos for well-known Middle Eastern singers. In 2007 Cannes presented her feature Caramel (Sukkar banat) in its Directors' Fortnight. Four years later, the Un Certain Regard section at Cannes hosted the premiere of Where Do We Go Now?
About the film
Color, DCP

| | |
| --- | --- |
| Section: | A Week of Lebanese Cinema |
| | |
| Director: | Nadine Labaki |
| Screenplay: | Nadine Labaki, Jihad Hojeily, Rodney Al Haddad |
| Dir. of Photography: | Christophe Offenstein |
| Music: | Khaled Mouzanar |
| Editor: | Véronique Lange |
| Art Director: | Cynthia Zahar |
| Producer: | Anne-Dominique Toussaint |
| Production: | Les Films des Tournelles |
| Cast: | Claude Baz Moussawbaa, Layla Hakim, Antoinette Noufaily, Nadine Labaki |
| Sales: | Pathé International |
Guests
Leslie Vuchot
Service Company Rep., Distributor