Suffering from an advanced stage of Parkinson's disease, Barkev Kevorkian spends his time recalling the past when he worked at a foundry, loved driving fast, and enjoyed time with his little girl. In this courageous documentary essay, the Lebanese-born director contemplates all the things a serious illness takes from your life.
Synopsis
The parents of Barkev Kevorkian survived the Armenian genocide, and his own life in Syria and Lebanon was never easy. Today, in the final chapters of his life, he is in an advanced stage of Parkinson's disease. Constant tremors and fatigue have made his body a helpless prisoner. Uttering a single sentence costs him so much energy that he no longer even tries to talk. This courageous documentary essay shot by his daughter Noura gives form to the thoughts this contemplative man struggles to set down in his notebook. A fragmented impression emerges out of the blur of the past: a love of fast driving, work at the foundry during the Civil War, and a fondness for cosmological theories. Is it reality? Memories? Or perhaps an optical illusion, that insidious escort of a nervous disorder. It seems that it's time to set out for a final 23 km trip across Lebanon's beautiful Bekaa Valley to visit a beloved bakery and a dairy farm, and thereby metaphorically make peace with ineluctably approaching death.
Martin Horyna
About the director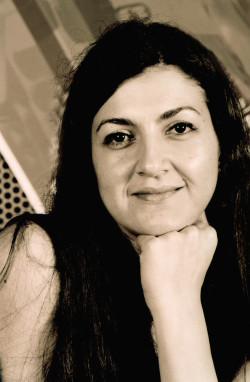 Noura Kevorkian, Lebanese-Canadian director, alternates between Beirut and Toronto. She debuted with the short documentary Veils Uncovered (2002), in which Damascus women, publicly covered in headscarves, speak openly about women's sexuality and lingerie. Screened at Amsterdam's IDFA, the film, along with images from the book she co-authored, The Secret Life of Syrian Lingerie, were exhibited at the renowned Kunsthal Museum in Rotterdam. The historical documentary ANJAR: Flowers, Goats and Heroes (2009), her feature-length debut, deals with a girl growing up during the Lebanese Civil War. At present, Kevorkian is at work on her third feature Batata. The project, which received a Doha Film Institute Grant and an award for best pitch at the Dubai IFF, features a family of Syrian immigrants who work potato fields in Lebanon.
About the film
Color, DCP
World premiere
| | |
| --- | --- |
| Section: | Documentary Films - Competition |
| | |
| Director: | Noura Kevorkian |
| Screenplay: | Noura Kevorkian |
| Dir. of Photography: | Wajdi Elian |
| Editor: | Noura Kevorkian, Avril Jacobson |
| Producer: | Paul Scherzer, Noura Kevorkian |
| Production: | Six Island Productions, Saaren Films, Musa Dagh Productions |
| Coproduction: | Enjaaz, A Dubai Film Market Initiative |
| Contact: | Six Island Productions |
Guests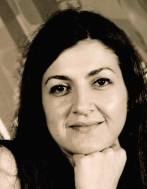 Noura Kevorkian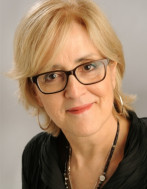 Carolle Brabant
Film Institution Rep.