Archive of films

Goodnight Mommy / Ich seh Ich seh
This psychologically unnerving thriller with a thoroughly bizarre plot plays out within the four cramped walls of a remote house. Twin boys begin to suspect that their mother, whose face is wrapped entirely in bandages, is not actually who she claims to be. As their waking moments morph into nightmare, a plot twist forces audiences to reconsider everything that came before.
Synopsis
A fairy tale for Dogtooth enthusiasts, this elegantly stylized, thoroughly unnerving thriller takes place in an austere, isolated Austrian home, where twin boys begin to suspect that something is wrong with their mother. But that's only the beginning of this family's dysfunction, as tension escalates to torture. Mommy looks monstrous when she comes home from the hospital, her body sexy but her face wrapped entirely in bandages. At least her two kids have each other. That seems to be the one thing stopping this scary-looking woman from doing something really cruel to one of them. Hiding a twist that forces audiences to reconsider everything that came before, the co-directors have dreamt up a home-invasion scenario where the aggressors lived there all along, cleverly constructing each scene so all can be explained, if only as dreams; and even the waking moments have a nightmarish feel.​
Peter Debruge
About the director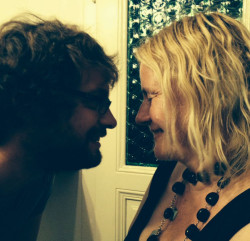 Severin Fiala (b. 1985, Vienna) graduated in screenwriting from the Vienna Film Academy. After the short Elephant Skin (Elefantenhaut, 2009) he codirected the feature documentary Kern (with Veronika Franz, 2012), following the controversial Austrian director, actor, singer, and writer for a year and a half to capture his inner self. Veronika Franz (b. 1965, Vienna), known as husband Ulrich Seidl's assistant director and co-scripter, collaborated on Dog Days (Hundstage, 2001) and the loose trilogy about contemporary middleclass women desperately seeking fulfillment and the meaning of life: Paradise: Faith (Paradies: Glaube, 2012), Paradise: Love (Paradies: Liebe, 2012), and Paradise: Hope (Paradies: Hoffnung, 2013). The psycho-horror flick Goodnight Mommy, codirected with Severin Fiala, took the main prize at this year's Brussels International Fantastic Film Festival.
About the film
Color, DCP

| | |
| --- | --- |
| Section: | Variety Critics' Choice |
| | |
| Director: | Veronika Franz, Severin Fiala |
| Screenplay: | Veronika Franz, Severin Fiala |
| Dir. of Photography: | Martin Gschlacht |
| Music: | Olga Neuwirth |
| Editor: | Michael Palm |
| Art Director: | Hannes Salat, Hubert Klausner |
| Producer: | Ulrich Seidl |
| Production: | Ulrich Seidl Film |
| Cast: | Susanne Wuest, Lukas Schwarz, Elias Schwarz, Hans Escher, Elfriede Schatz |
| Sales: | Playtime |
| Contact: | Austrian Films |
Guests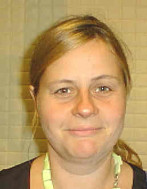 Veronika Franz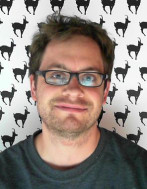 Severin Fiala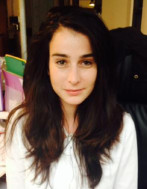 Camille Segura
Sales Agent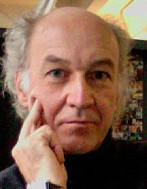 Martin Schweighofer
Film Institution Rep.