The story of this keenly anticipated film by acclaimed Romanian director Florin Șerban (If I Want to Whistle, I Whistle, Berlinale 2010) follows a talented 19-year-old boxer named Rafael, for whom a session in the ring is everything, and Cristina, an attractive, 30-something mother who finds herself at a critical moment in her life. Two characters with their own secrets, two journeys, two outlooks. An intense drama that penetrates to the core.
Synopsis
Nineteen-year-old Rafael is a promising Roma boxer. His days unfold according to a regular routine – work, training, sharing a modest home with his father, but also watching an attractive 34-year-old day after day as she walks home from her job at the theater. The young man's tenacious attention from afar doesn't bother the pensive Cristina, perhaps because her marriage to a fellow actor seems to have lost its passion. Unpretentious, focused, and narrated with increasing intensity, the drama explores the lives of two people whose seemingly monotonous lives are quietly invaded by exciting emotional possibilities. Rafael and Cristina: two diametrically opposed worlds, two stories, but their encounter creates a third reality, however subjective it may be. The notion of what might be is all the more provocative when contrasted with reality. "Box is a movie about a simple game, no rules, a game in which nobody is safe," says the respected creator of this long-awaited and highly anticipated second picture.
Karel Och
About the director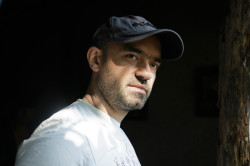 Florin Şerban (b. 1975, Reşiţa, Romania), Romanian director and screenwriter, graduated summa cum laude in direction from Columbia University, where he also taught. In 2002 he also graduated from the Romanian National University of Theater and Film, and he holds a bachelor's in philosophy and a master's in the philosophy of culture and hermeneutics. During his studies, he wrote and directed a number of award-winning shorts and documentaries. At the Berlinale 2010 his feature debut If I Want to Whistle, I Whistle (Eu când vreau să fluier, fluier) took the Grand Prize of the Jury and the Alfred Bauer Prize for innovation in cinema. Box (2015) is his second feature effort. At present he is developing his third feature, America, while working as director and coordinating professor at The Acting School in Bucharest.
About the film
Color, DCP
World premiere
| | |
| --- | --- |
| Section: | Official Selection - Competition |
| | |
| Director: | Florin Şerban |
| Screenplay: | Florin Şerban |
| Dir. of Photography: | Marius Panduru |
| Editor: | Eugen Kelemen |
| Art Director: | Mihaela Poenaru |
| Producer: | Florin Şerban |
| Production: | Fantascope |
| Coproduction: | Augenschein Filmproduktion GmbH, MPM Film |
| Cast: | Rafael Florea, Hilda Péter, Nicolae Motrogan |
| Sales: | The Match Factory |
Guests
Florin Şerban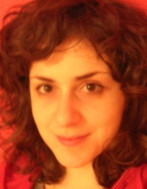 Thania Dimitrakopoulou
Sales Agent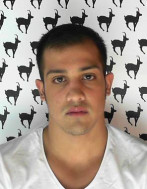 Rafael Florea
Actor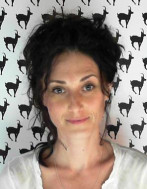 Hilda Péter
Actress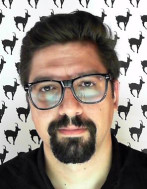 Eugen Kelemen
Film Editor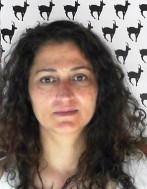 Florentina Onea
Executive Producer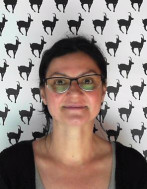 Minodora Șerban
Production Coordinator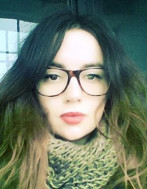 Andreea Ignat
Junior Producer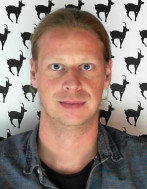 Jonas Katzenstein
Producer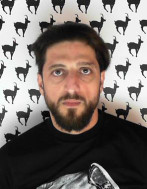 Romulus Dobrin
Actor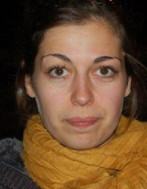 Nadja Jumah
Sales Agent