Archive of films

Arabian Nights – Volume 1, The Restless One / As mil e uma noites – Volume 1, o inquieto
Portugal / France / Germany / Switzerland
2015, 125 min

Section: Another View
Year: 2015
Portugal in crisis – the director is immersed in his new film, however, he fails to find meaning in his work so he turns to the young and beautiful Scheherazade who, with courage and enthusiasm, will try to change her ill-fated destiny and not bore the King with grim stories of the unrest sweeping the land. This three-part film by a distinctive filmmaker who attempts to give an up-to-date account of his country drew audiences at this year's IFF in Cannes.
Synopsis
Portugal – a country in crisis. A movie director is immersed in a new film but fails to find any meaning in his work, so he runs off like a coward, leaving the young and beautiful Scheherazade to take his role. With courage and enthusiasm, she tries to change her ill-fated destiny and not to bore the king with grim stories. As the nights pass, restlessness leads to desolation and in turn to enchantment. In Volume 1, Scheherazade tells of the unrest sweeping the land: "It has reached me, O auspicious King, that in a sad country among all countries where people dream of mermaids and whales, and unemployment is spreading…" With daybreak, she falls silent. Documentary footage of people protesting the closure of a ship-building factory, the lives of people without work told in voice-over, a man dealing with a wasp infestation, stylized scenes of the travels of politicians and lobbyists – all combine to form a proliferating mosaic in which the filmmaker bears witness to the current state of his country.
Ivana Novotná
About the director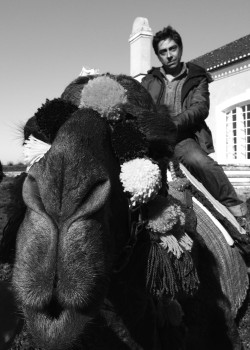 Miguel Gomes (b. 1972, Lisbon) graduated from Lisbon's Theater and Film School (ESTC). From 1996 to 2000 he worked for various Portuguese media outlets as a film critic. His short films have been screened at Locarno and Rotterdam and have received awards at Oberhausen and Vila do Conde. His feature-length debut The Face You Deserve (2004) was followed by Our Beloved Month of August (2008), which was presented in the Directors' Fortnight at Cannes. His third feature Tabu premiered in competition at the 2012 Berlinale (Alfred Bauer Award), after which it was shown in Karlovy Vary's Horizons section. His latest effort, the three-part Arabian Nights – Volume 1, The Restless One, Arabian Nights – Volume 2, The Desolate One, and Arabian Nights – Volume 3, The Enchanted One, was presented at this year's Cannes festival in the section Directors' Fortnight.
About the film
Color, DCP

| | |
| --- | --- |
| Section: | Another View |
| | |
| Director: | Miguel Gomes |
| Screenplay: | Miguel Gomes, Mariana Ricardo, Telmo Churro |
| Dir. of Photography: | Sayombhu Mukdeeprom, Lisa Persson, Mário Castanheira |
| Editor: | Telmo Churro, Pedro Filipe Marques, Miguel Gomes |
| Art Director: | Bruno Duarte, Artur Pinheiro |
| Producer: | Luís Urbano, Sandro Aguilar |
| Production: | O Som e a Fúria |
| Coproduction: | Shellac Sud, Komplizen Film, Box Production |
| Cast: | Crista Alfaiate, Adriano Luz, Américo Silva, Carloto Cotta |
| Sales: | The Match Factory |
Guests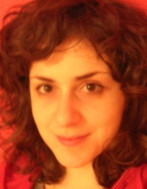 Thania Dimitrakopoulou
Sales Agent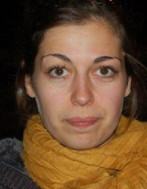 Nadja Jumah
Sales Agent