Australia
2004, 106 min

Section: Another View
Year: 2004
Growing up may be far from the most beautiful time of your life. The sixteen-year-old Australian Heidi becomes convinced of this at every step when she decides that she will search for essential values in life on her own.   
Synopsis
Sixteen-year-old Heidi lives alone with her mother and has reached the age where she gets annoyed by her mother's advice and reprimands. Once the feeling that she isn't understood gets the upper hand, Heidi decides she will be completely independent and leaves home. She soon finds out that life looking after herself isn't so simple and a continuation of this demanding lesson awaits her in the picturesque mountain village where she eventually finds work and a roof over her head. There for the first time she falls "truly" in love, but young Joe has similar problems to hers, and so, instead of love, she finds bitter disappointment. Heidi learns how to observe the countryside and nature, and finds a refuge in it. However, the most secure place is the real friendship of a few local people. Thanks to them she loses her feeling of loneliness, gradually grows more self-confident, learns to distinguish real emotion from the desire for adventure, and finds the way back to her mother. Without even being aware of it, she has crossed the threshold between childhood and adulthood and is now equipped with the most valuable of gifts – tolerance, and the ability to react openly to the people around her.
About the director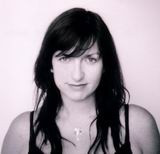 Cate Shortland is a young Australian director who studied art at university in Sydney, and then obtained a diploma in direction from the Australian Film, Television and Radio School in 2000. She soon demonstrated her worthiness for the prize she was awarded as Most Talented Student, since every one of her four documentary films has won an award, most recently Flowergirl (1999) and Joy (2000). Somersault (2004) is her feature film debut. 
About the film
Color, 35 mm

| | |
| --- | --- |
| Section: | Another View |
| | |
| Director: | Cate Shortland |
| Screenplay: | Cate Shortland |
| Dir. of Photography: | Robert Humphreys |
| Music: | Decoder Ring |
| Editor: | Scott Grey |
| Producer: | Anthony Anderson |
| Production: | Red Carpet Productions |
| Cast: | Abbie Cornish, Sam Worthington, Lynette Curran, Erik Thompson, Nathaniel Dean, Hollie Andrew, Leah Purcell, Olivia Pigeot |
| Contact: | Fortissimo Films |
Guests
Winnie Lau
Buyer