Poland
2003, 99 min

Section: Official Selection - Competition
Year: 2004
A young unemployed man finds himself remanded into custody after a mentally disabled old woman fingers him as the assailant. Though innocent, he has no alibi. The prison routine begins to oppress him, as does living among prisoners very different from himself.
Synopsis
Lukasz is remanded into custody awaiting trial for assault. The testimony of a mentally disabled old woman is decisive: she has fingered him as the perpetrator. He shares a cell with six men who are suspected of crimes committed in the heat of passion or under provocation. In vain does the lawyer hired by Lukasz's mother try to exonerate his client. The intelligent and unassertive Lukasz finds it difficult to bear cohabitation with the social and intellectual hodgepodge of men, and the lack of privacy. In defiance of the humiliating circumstances and repeated, gruelling conflicts with his fellow inmates, he tries to maintain a sense of human
dignity and an awareness of his identity. Lukasz's experience – mercilessly degrading his character – is expressed with harsh authenticity and can be taken as a compelling argument in discussions on the state of the Polish judicial and prison systems.
About the director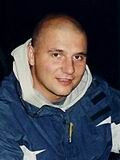 Konrad Niewolski (b. 1972, Warsaw) followed university studies in physics with enrolment in the School of Economics, where he specialized in the field of administrative and international relations (1995). He has an interest in psychiatry, philosophy, theology, genetics, Egyptology and extreme sports, and is involved professionally in snowboarding. He debuted with D.I.L. (2002), a brutal tale of the drug trade, for which he won Main Prize at the 1ST Festival of Independent Film in Gdynia. The impulse for making Symmetry (Symetria, 2003) came from his own personal experiences in police custody.
Contacts
SPI International CE
Matúškova 10, 831 01, Bratislava
Slovakia
Tel: +421 254 650 824
Fax: +421 254 793 653
E-mail: [email protected]
www: www.spi-film.sk

SPI International Czech Republic
Branicka 1950/209, 140 00, Praha 4
Czech Republic
Tel: +420 261 216 318
Fax: +420 261 221 375
E-mail: [email protected]
www: www.spi-film.cz

SPI International Poland
ul. Tyniecka 38A, 02-621, Warsaw
Poland
Tel: +48 22 854 0337, +48 22 646 2036
Fax: +48 22 848 4570
E-mail: [email protected]
www: www.spi.pl

About the film
Color, 35 mm
International premiere
| | |
| --- | --- |
| Section: | Official Selection - Competition |
| | |
| Director: | Konrad Niewolski |
| Screenplay: | Konrad Niewolski |
| Dir. of Photography: | Arkadiusz Tomiak |
| Music: | Michał Lorenc |
| Producer: | Krzysztof Dobosz |
| Production: | EM |
| Cast: | Arkadiusz Detmer, Borys Szyc, Andrzej Chyra, Janusz Bukowski, Mariusz Jakus, Marcin Jedrzejewski, Kinga Preis |
| Contact: | SPI International CE, SPI International Czech Republic, SPI International Poland |
| | |
| www: | www.symetria.pl |
Guests
Piotr Reisch
Producer
Konrad Niewolski
Ivan Hronec
Distributor, Cinema Representative, Festival Organizer, TV Representative