Germany
2003, 60 min

Section: East of the West - Competition
Year: 2004
The camera pans over snow-draped city streets, then it slides across people's faces – men and women, young and old. They scrunch down into their collars, shuffle their feet, and shorten the time in conversation about shopping, the ill and the dying, those divorcing and those unfaithful. It grows dark, a bus comes and swallows up the crowd, and suddenly the area is deserted.
 
Synopsis
The camera captures the uninviting appearance of a provincial town on a bitter winter day. Then it focuses on a growing crowd of young and old men and women with shopping and school kids. It slowly pans across their faces, registering the ever-changing pattern of those waiting. Snatches of conversation can be overheard. The gossip is about the diseases and deaths of neighbours and acquaintances, infidelities and divorces, trouble with bureaucracy and drunkards. Banal, unexciting words about grey lives leading grey existences. Everyone trudges along resigned, hemming and coughing, the young chewing gum in rapt concentration. Darkness descends. Modern buses finally pull up; the people get on in orderly fashion. The bleak space is brightened by a few cars and an old limping man pushing a bike in the slushy snow...
About the director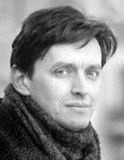 Sergei Loznitsa (b. 1964, Baranovichi, Belarus) graduated from the School of Applied Mathematics at Kiev Polytechnic (1987) and from Moscow's Film School (VGIK, 1996). He created the documentaries Today We Are Going to Build a House (Segodnya my postroim dom, 1996), The Plaster Dictator (Diktator iz gipsa, 1998), Life, Autumn (Zhizn, osin, 1998), The Halt (Polustanok, 2000), The Settlement (Poselenie, 2001) and Portrait (Portret, 2002, Special Mention at Karlovy Vary 2003). A German production, the director shot Landscape (Landschaft, 2003) in the central Russian town of Okulovka.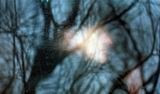 + 1
About the film
Color, 35 mm

| | |
| --- | --- |
| Section: | East of the West - Competition |
| | |
| Director: | Sergei Loznitsa |
| Screenplay: | Sergej Loznica / Sergei Loznitsa |
| Dir. of Photography: | Pavel Kostomarov |
| Editor: | Sergej Loznica / Sergei Loznitsa |
| Producer: | Heino Deckert |
| Production: | MA.JA.DE. Filmproduktion, koprodukce / coproduction: MDR/arte |
| Contact: | Deckert Distribution |
Guests
Sergei Loznitsa
Film Director