Spain
2004, 112 min

Section: Official Selection - Competition
Year: 2004
Twenty-year-old León, afflicted with Down's syndrome, refuses to live in an institution after his mother dies, insisting that his sister Olvido take care of him. 
Synopsis
León is a 20-year-old with Down's Syndrome. After his mother dies Olvido, his slightly older sister, places him in an institution. And then in another. During the two years since mom's death León has been rejected from four facilities due to his refusal to adapt. Olvido wants León to reconcile himself to living in an institution and thereby enable her to lead an independent life. León, who has been attached to his sister since childhood, doggedly insists that they share poverty under one roof. When she realizes that all her attempts to be rid of her disabled brother have failed, Olvido insists that León be self-sufficient in at least the most basic daily situations. She refuses to pick him up from school and assigns him chores to do around the house. To Olvido the burden of caring for León seems all the more like martyrdom when it begins encroaching upon her less-than-satisfactory relationship with Iván. Lacking work and emotional fulfilment, the young woman's desperation mounts, as does the tension thereby created between the siblings...
About the director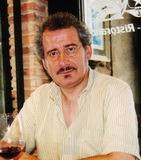 Xavier Sanchéz Bermúdez (b. 1951, Orense, Spain) has worked for the press, radio and television. He shot his first short film, The Anarchist's Daughter (La hija del anarquista) in 1980. In 2000 he published a book on Luis Buňuel entitled Buňuel: Mirror and Dream (Buňuel: espejo y sueňo). In the same year he shot Peregrinos, included in the Canal Plus project Seis miradas de Santiago. He also co-wrote two features directed by Manane Rodríguez, Retrato de mujer con hombre al fondo and Los pasos perdidos. Filmography as director: Black Light (Luz negra, 1992), Nena (1997), León and Olvido (León y Olvido, 2004).
Contacts
El Paso Producciones Cinematograficas
Fuente del Saz 5, 28016, Madrid
Spain
Tel: +34 91 458 1122
Fax: +34 91 458 1122
E-mail: [email protected]
www: www.elpasopc.com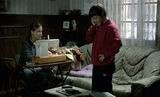 + 1
About the film
Color, 35 mm
International premiere
| | |
| --- | --- |
| Section: | Official Selection - Competition |
| | |
| Director: | Xavier Bermúdez |
| Screenplay: | Xavier Sanchéz Bermúdez |
| Dir. of Photography: | Alfonso Sanz Alduán |
| Music: | Coché Villanueva |
| Editor: | Javier Alberto Correa Harley |
| Producer: | Óscar del Caz, Beatriz Navarrete, Xavier Sanchéz Bermúdez |
| Production: | El Paso Producciones Cinematograficas, koprodukce |
| Cast: | Marta Larralde, Guillem Jiménez, Gary Piquer, Mighello Blanco, Jaime Vázquez |
| Contact: | El Paso Producciones Cinematograficas |
Guests
Oscar del Caz de Diego
Xavier Bermúdez
Film Director, Film Director
Luis Fernández Martínez
Marta Rivera Larralde
Guillermo Jimenez Diaz
Juana Diaz Serrano
Alba Cuesta Obregon
Beatriz Navarrete Muro
Fernando Gallego Moreno
Jacobo Echeverría-Torres
Ana Díaz Serrano