USA
2002, 123 min

Section: Horizons
Year: 2002
A thriller with an erotic subtext in which the married Connie (Diane Lane) experiences a stormy sexual affair. The situation becomes overheated when the betrayed husband (Richard Gere) finds out about his wife's infidelity and decides to pay his rival a visit.
Synopsis
Attractive blonde Connie (Diane Lane) lives with her husband and eight-year-old son in a family house outside New York. On her way into town she meets the amiable Paul by chance, who takes her to his flat full of antique books. Nothing happens during their first encounter but Connie can't stop thinking about this bohemian-looking young man. She seeks him out once more and they become lovers. Their sexual experimentation grows into a passionate erotic relationship which eventually comes out into the open. The deluded husband (Richard Gere) has Connie followed, he acquires evidence in the form of compromising photographs and then pays his rival a visit. In a fit of anger he kills Paul and manages to get rid of the body. But Connie finds out the truth… This psychological thriller with its erotic subtext is a remake of Chabrol's film Unfaithful Wife (1969) in which the central figures were played by Stéphane Audran and Michel Bouquet. Director Adrian Lyne again proves his ability to create an attractive setting, particularly evident in the passionate love scenes. The piquant story about a "dangerous liaison" also probes the female psyche and presents a testimony of the lives of middle-class Americans. The director toys with props (murder weapon) and the atmosphere of growing passion and increasing suspicion to form a drama about guilt and conscience with an open ending…
About the director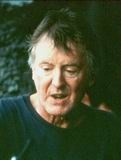 Adrian Lyne (b. 1941, Peterborough, Cambridgeshire, Great Britain) began directing advertising spots before he moved on to feature film. He moved to Hollywood in the 1970s where he made his first hit Flashdance (1983) about an ambitious female welder who yearns for a career as a ballerina. He depicted a perverted sexual relationship in the drama 9 1/2 Weeks (1985), and the pathological consequences of a banal sexual fling in the thriller Fatal Attraction, seen as a warning against the threat of AIDS. The hero of the film Jacob's Ladder (1990) is a Vietnam veteran who goes off the rails. The melodrama Indecent Proposal describes an unusual triangle between a poor married couple (Demi Moore and Woody Harrelson) and an eccentric millionaire (Robert Redford). In the film Lolita (1998) Lyne treated the famous book by Vladimir Nabokov about an abnormal relationship between an aging intellectual and a young nymph.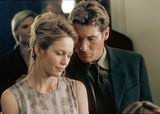 + 1
About the film
Black & white, 35 mm

| | |
| --- | --- |
| Section: | Horizons |
| | |
| Director: | Adrian Lyne |
| Screenplay: | Alvin Sarget, William Broyles Jr. |
| Dir. of Photography: | Peter Bizion |
| Music: | Jan A. P. Kaczmarek |
| Editor: | Anne V. Coates |
| Producer: | G. Mac Brown, Adrian Lyne |
| Production: | New Regency Pictures, Fox 2000 Pictures |
| Cast: | Diane Lane, Richard Gere, Olivier Martinez, Erik Per Sullivan, Chad Lowe, Kate Burton, Margaret Colin |