Archive of films

Nowhere in Africa / Nirgendwo in Afrika
Germany
2001, 141 min

Section: Official Selection - Competition
Year: 2002
The Jewish Redlich family emigrated from Germany to Kenya in 1938. Life on the isolated arid farm, however, is by no means easy. The elegant Jettel finds it extremely difficult to come to terms with life in Africa, while young Regina falls in love with the country. But fate has other obstacles in store for them….
Synopsis
The Jewish Redlich family emigrate to Kenya in 1938. The War in Europe is imminent and the provident Walter decides to save those closest to him from its consequences. While his wife Jettel finds it hard adapting to her new life on an isolated farm, a far from romantic existence, little Regina falls in love with Africa. She befriends the native cook Owuor, she learns the language of the local inhabitants and gradually discovers the magic of the black continent. Her parents' marriage, however, begins to show cracks, and the end of the war, during which most of their Jewish relatives have perished, places them in an absurd situation. According to the victors' logic, as German nationals they belong to a nation who lost the war. Now Walter longs to return home, but Regina and Jettel want to stay….
About the director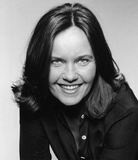 Caroline Link (b. 1964) studied for a year in the USA, then worked at the Bavaria Film Studios before continuing her studies at the Hochschule für Film und Fernsehen in Munich. Her graduation film Sommertagewas made in 1990 and won her the Kodak Prize. She subsequently went back to Bavaria Studios, writing a number of screenplays. It was preceded by two films Püntkchen und Anton and Jenseits der Stille, for which she was nominated for an Oscar. The film also won a number of awards in Germany, and abroad at festivals in Tokyo, Chicago, Vancouver and Calcutta. She received the Bavaria Film award in 1998 for Annalusie & Anton. Caroline Link based her film Nowhere in Africa on the autobiographical bestseller by Stefanie Zweig.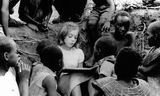 + 1
About the film
Black & white, 35 mm

| | |
| --- | --- |
| Section: | Official Selection - Competition |
| | |
| Director: | Caroline Link |
| Screenplay: | Caroline Link podle románu / based on the novel by Stefanie Zweig |
| Dir. of Photography: | Gernot Roll |
| Music: | Niki Reiser |
| Editor: | Patricia Rommel |
| Producer: | Peter Herrmann |
| Production: | MTM Medien & Television v koprodukci/in coproduction with Constantin Film, Bavaria Film, Media Cooperation One |
| Cast: | Juliane Köhler, Merab Ninidze, Matthias Habich, Sidede Onyulo, Karoline Eckertz, Lea Kurka |