Archive of films

Amazing Cat Fish / Los insólitos peces gato
Mexico / France
2013, 89 min

Section: A Female Take on Mexico

Year: 2016
Claudia has no family, nor any close friends. Yet when she meets a sick mother of four children, her life is turned around as she encounters a kind of trust she has never known before. A perceptive and personal story by a debuting director on the joys and woes that can impact any one of us.
Synopsis
Claudia lives a reclusive, joyless existence. Outside her shifts at the supermarket, where she listlessly presents the company's new products, she has no communication with anyone and is simply resigned to navigating her way through her drab daily life. When she lands up in hospital one night with suspected appendicitis, she makes the acquaintance of Martha, a critically ill mother of four children. The two women get on extremely well during this short period, so much so that Claudia finds herself agreeing to help out in the family home. Her initially unsettled yet increasingly necessary and welcome presence in a house filled with unwavering affection, but also fear and uncertainty, steers all their lives in a new direction. While the movie touches upon the difficult themes of motherhood and confronting illness, it treats the subject matter with a humility and sincerity that heightens its authenticity. The characters' balanced and credible typology, together with the director's perceptive approach, lend this low-key yet powerful film distinctive qualities that are hard to forget.
Sandra Hezinová
About the director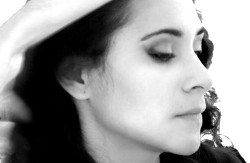 Claudia Sainte-Luce (b. 1982, Veracruz, Mexico) graduated in visual arts from the University of Guadalajara (2004). In 2005 she competed at the Expresión en Corto IFF in Guanajuato, where Death Announced (Muerte anunciada) won Best Actor and the Audience Award. Before directing her feature debut The Amazing Cat Fish, she worked as an assistant director on Mexican films.
About the film
Color, DCP

| | |
| --- | --- |
| Section: | A Female Take on Mexico |
| | |
| Director: | Claudia Sainte-Luce |
| Screenplay: | Claudia Sainte-Luce |
| Dir. of Photography: | Agnès Godard |
| Music: | Madame Recamier |
| Editor: | Santiago Ricci |
| Art Director: | Bárbara Enríquez |
| Producer: | Geminiano Pineda, Christian Kregel |
| Production: | Cine CANÍBAL, Jaqueca Films |
| Coproduction: | Good Lap Production |
| Cast: | Ximena Ayala, Lisa Owen, Sonia Franco, Wendy Guillén, Andrea Baeza, Alejando Ramírez Muñoz |
| Sales: | Pyramide International |
Guests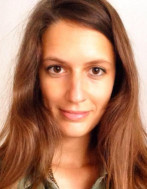 Ilaria Gomarasca
Distributor, Sales Agent