Mexico
2014, 71 min

Section: A Female Take on Mexico

Year: 2016
Mónica is a social worker trying to help victims of alcohol and drug abuse living on the streets of a deprived neighbourhood in Mexico City and, to a certain extent, she is succeeding. The health condition suffered by her son Omar, however, places her in a serious moral dilemma. How will the young woman deal with her situation?
Synopsis
Young social worker Mónica tries to help homeless people, pregnant women and children in a deprived neighbourhood of Mexico City. There are a lot of young people out there, surrounded by piles of trash, the victims of alcohol and drug abuse. Among them is 16-year-old Benjamín, whom she invites to stay at her flat just to get him off the streets. She lives with her 11-year-old son Omar, who has a degenerative eye condition and will go blind if he doesn't get an urgent cornea transplant. But given the bureaucratic health insurance system, this is the stuff of dreams. In her frustration, Mónica is at least comforted by the fact that she has made progress with Benjamín and has spared him from certain ruin on the streets. The lad gradually starts to come alive and Omar finds a good friend in him. Yet the doctors are convinced the little boy's fate is sealed if they don't find a donor soon. How will Mónica cope dividing her loyalties between her commitment to her work and her devotion as a mother?
Eva Zaoralová (2012)
About the director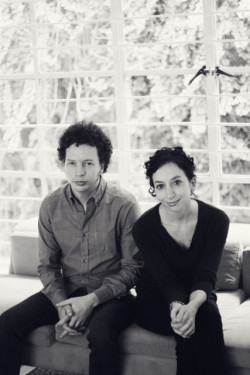 Victoria Franco (b. 1983, Mexico City) co-directed the feature film Through the Eyes with her brother Michel, who also wrote the script. The movie was screened at the Morelia (Mexico) and Raindance (UK) festivals. Michel Franco (b. 1979, Mexico City) created the shorts Huerfanos (1998), El soldado (2001), Cuando sea grande (2002), Así nos gusta vivir and Entre dos (both 2003) before debuting in features with Daniel & Ana (2009), selected for Cannes' Directors' Fortnight. His next film After Lucia (Después de Lucía, 2012) won the main prize in Cannes' Un Certain Regard competition and was invited to a series of festivals. Chronic (2015) won Best Screenplay in the main competition at Cannes. He shared production on Through the Eyes, co-directed with his sister Victoria Franco, and also coproduced Venezuelan director Lorenzo Vigas' From Afar, which won the Golden Lion at Venice in 2015.
About the film
Color, DCP

| | |
| --- | --- |
| Section: | A Female Take on Mexico |
| | |
| Director: | Victoria Franco, Michel Franco |
| Screenplay: | Michel Franco |
| Dir. of Photography: | Isi Sarfati |
| Editor: | Michel Franco, Antonio Bribiesca |
| Art Director: | Jesús Aramburu |
| Producer: | Michel Franco, Victoria Franco, Elías Menassé |
| Production: | Lucía Films |
| Coproduction: | Pop Films, EFICINE Producción |
| Cast: | Mónica del Carmen, Omar Moreno, Benjamín Espinoza, Jacobo Najman |
| Contact: | Lucía Films |
Guests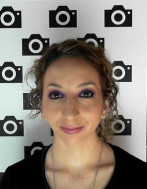 Victoria Franco
Film Director