Mexico
2014, 18 min

Section: A Female Take on Mexico

Year: 2016
Destitute, lonely and unable to look after her five children, single mother Mónica has hit rock bottom. She finds temporary distraction drinking and huffing with a bunch of dossers. When she discovers that her children have destroyed the only thing that brought a little light into her life, she realises she can't go on.
Synopsis
Mónica is a single mother who is overwhelmed trying to look after her five children. In her poverty and loneliness she has no-one to turn to, and she clings daily to the irresponsible moment when she leaves them all in the hands of her eldest son, who is only five, and heads out onto the streets. She never gets any further than a bunch of dossers with whom she drinks and huffs inhalants, and while steeped in alcohol and drugs, she's happy to listen to their vulgar compliments. But when Mónica gets home and discovers that the children have taken from her the only thing that provided at least some kind of substitute for the emotion and solace she lacks, her frustration reaches boiling point. She no longer cares about anything; she seals the fate of her offspring and closes the door on her life. Within a mere eighteen minutes, via a composition of long, mostly static shots, Victoria Franco expresses the inner debilitation that accompanies social exclusion with such a degree of veracity that it's hard to believe these authentic scenes from "family life" are staged for the camera.
Eva Zaoralová (2012)
About the director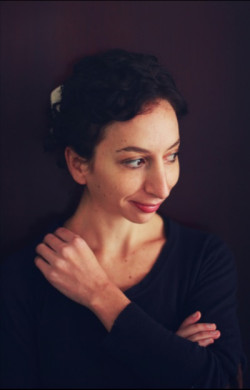 Victoria Franco (b. 1983, Mexico City) studied film and television at the prestigious Centro de Capacitación Cinematográfica in Mexico City. After the documentaries Ankora (2012) and Casa alianza zegna (2013) she wrote and directed the short films Borde (2013) and Reconciled (Reconciliados, 2014). She co-directed the feature film Through the Eyes (A los ojos, 2015) with her brother Michel Franco, who wrote the screenplay as well. The film was screened at the Morelia (Mexico) and Raindance (UK) festivals.
About the film
Color, DCP

| | |
| --- | --- |
| Section: | A Female Take on Mexico |
| | |
| Director: | Victoria Franco |
| Screenplay: | Victoria Franco |
| Dir. of Photography: | Antonio Hernández |
| Music: | Eddie Harari Achar |
| Editor: | Oscar Figueroa |
| Producer: | Michel Franco |
| Production: | Lucía Films |
| Cast: | Mónica del Carmen, Emanuel Espíndola Díaz, Abraham Espíndola Díaz |
| Contact: | Lucía Films |
Guests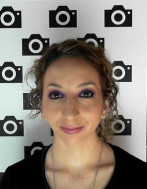 Victoria Franco
Film Director