Archive of films

You'll Know What to Do with Me / Sabrás qué hacer conmigo
Mexico
2015, 96 min

Section: A Female Take on Mexico

Year: 2016
A story told in three chapters tracing the development of a relationship that began out of the blue. This unconventionally structured romantic drama examines the significance of love and the fact that men and women often look at life situations from completely different perspectives.
Synopsis
We don't normally come across the love of our lives in a hospital corridor. Yet this is how fine art photographer Nicolás makes the acquaintance of the lovely Isabel. They exchange looks, perhaps hoping to read something in each other's eyes, and they trade enigmatic smiles. Nicolás gives Isabel his phone number and invites her to the opening of his photography exhibition. And Isabel does indeed show up.… The first few faltering steps that precede every embryonic relationship gradually evolve into a period of intense passion. But was it really love at first sight? Or does this love equation have some unknown variables? This study of one relationship in three chapters asks whether, once the romantic love wanes, there's any point in trying to overcome the obstacles we face when we're cohabiting with a partner. Will the two protagonists, who have long struggled with life's inscrutable mysteries each in his or her own way, find a kindred spirit they can rely on in their attempts to conquer their demons?
Martin Horyna
About the director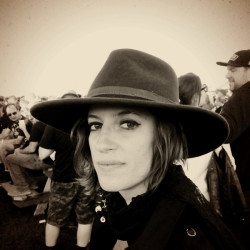 Katina Medina Mora (b. 1980, Pittsburgh, Pennsylvania) studied direction at the London Film School (2005). She created her first shorts as part of her degree: Behind the Silence (Detrás del silencio, 2002), Fragile (2003) and The Journey (2004). Her feature film debut LuTo (2014) portrays a besotted couple whose dream of a lifelong love starts to shatter. This low-budget relationship drama, shot over fifteen days, was screened at the Mexican festivals in Los Cabos and Monterrey. Los Cabos was also the setting for the premiere of the director's second feature, You'll Know What to Do With Me (2015). She is currently putting together the Mexican-American movie Adam's Apple. Apart from a career in motion pictures, Mora also directs for the stage, shoots video clips for Mexican and Canadian bands, and directs commercials.
About the film
Color, DCP

| | |
| --- | --- |
| Section: | A Female Take on Mexico |
| | |
| Director: | Katina Medina Mora |
| Screenplay: | Emma Bertan, Samara Ibrahim podle námětu / based on an original story by Katina Medina Mora |
| Dir. of Photography: | Erwin Jaquez |
| Music: | Andrés Sanchez |
| Editor: | Aina Calleja |
| Art Director: | Xenia Besora |
| Producer: | Alberto Muffelmann, Gerardo Gatica |
| Production: | BH5, Detalle Films |
| Cast: | Ilse Salas, Pablo Derqui, Rosa María Bianchi |
| Contact: | Katina Medina Mora, Alberto Muffelmann |
Guests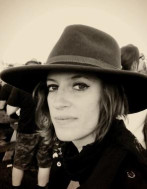 Katina Medina Mora
Film Director