Mexico
2016, 105 min

Section: A Female Take on Mexico

Year: 2016
A contemplative documentary road movie which unfolds along a 2,000 km journey across Mexico. The film interweaves the dark testimonies of two women who describe the appalling methods used by powerful cartels to control defenceless individuals, while the state authorities turn a blind eye. An alarming account of injustice in a country whose inhabitants are imprisoned by fear.
Synopsis
An ordinary lazy morning somewhere in southern Mexico. Several local residents are suddenly arrested, accused of human trafficking, and are taken to a prison at the other end of the country. Officials declare that they have dealt another blow to organised crime.… But what if the prisoners are innocent and the criminals are walking free? The parallel stories of two women bring to light the practices of powerful cartels which turn ordinary citizens into wary animals, while the authorities merely look on in silence. One of the witnesses portrayed is Miriam, who was wrongfully convicted and whose 2,000 km journey home from prison is reconstructed in this reflective documentary film; the other is the traumatised Adela, whose daughter was abducted years earlier. In her second feature-length film, Tatiana Huezo focuses once again on the systematic perpetration of injustice and delivers a stifling emotional account of an invisible civil war in which the chief weapon – terror – is paralyzing society.
Martin Horyna
About the director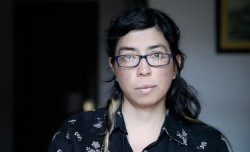 Tatiana Huezo (b. 1972, San Salvador, El Salvador) grew up in Mexico, where she studied at the Centro de Capacitación Cinematográfica in Mexico City; she earned her master's degree in documentary filmmaking at Pompeu Fabra University in Barcelona. She has been making short films since late the 1990s. Her feature-length documentary debut The Tiniest Place (El lugar más pequeño, 2011) achieved singular international success. In the film she travels to El Salvador to meet the inhabitants of a village located somewhere deep in the wilderness, for whom the scourge of the Civil War is still a painful memory. Through the testimonies of traumatised men and women she pieces together a macabre image of a jungle strewn with bodies slowly decaying into oblivion. Tempestad, the director's second feature, was premiered at this year's Berlinale.
About the film
Color, DCP

| | |
| --- | --- |
| Section: | A Female Take on Mexico |
| | |
| Director: | Tatiana Huezo |
| Screenplay: | Tatiana Huezo |
| Dir. of Photography: | Ernesto Pardo |
| Music: | Leonardo Heiblum, Jacobo Lieberman |
| Editor: | Lucrecia Gutiérrez Maupomé, Tatiana Huezo |
| Producer: | Nicolás Celis, Sebastián Celis |
| Production: | Pimienta Films |
| Coproduction: | Cactus Films, Terminal |
| Sales: | Cinephil |
Guests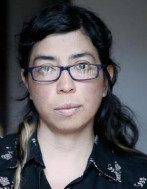 Tatiana Huezo
Film Director