Archive of films

Kings of Nowhere / Los reyes del pueblo que no existe
Mexico
2015, 83 min

Section: A Female Take on Mexico

Year: 2016
The Mexican village of San Marcos, half submerged thanks to the construction of a nearby dam, was once home to three hundred families. The ghostly ruins of abandoned houses are silhouetted against the sky like solemn shrines to a joyful past. Here only a handful of courageous inhabitants remain, refusing to be driven out by rising water levels or swayed by the fear emanating from the surrounding wilderness.

Synopsis
The construction of a dam near the Mexican village of San Marcos has brought the water right up to the doorsteps of the local houses. The lively chatter of human voices has disappeared not only from this community, which used to have around 300 families, but also from the streets of several other small towns in the area. The inhabitants began moving out of San Marcos years earlier, and now only three families remain. The deserted ruins are gradually becoming part of the spectral rural landscape; the endless cacophony of cicadas, lapping water and birds twittering is only occasionally exchanged for moments of oppressive silence. In her feature-length documentary debut, Betzabé García surveys San Marcos with a patient eye, emphasising the sinister atmosphere of the place. Her vigilant observation offers a testimony to the handful of brave individuals imprisoned by the surrounding wasteland, whose bleak situation mirrors that of the village cow stranded on a small island as the water level rises. Yet they won't abandon their homes in spite of their limited resources, their loneliness and fear; here they have everything they need to survive.
Martin Horyna
About the director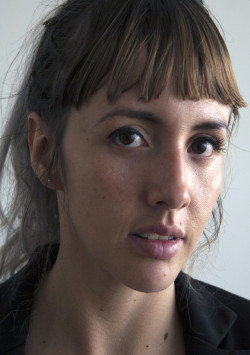 Betzabé García (b. 1990, Mexico City), the youngest filmmaker presented in Karlovy Vary's A Female Take on Mexico, studied at the CUEC film school in Mexico City. She directed several short movies, such as Venice, Sinaloa (Venecia, Sinaloa, 2011) and Porcelain (Porcelana, 2013). Her feature-length documentary Kings of Nowhere was premiered in the spring of 2015 at SXSW, the annual Texas festival. The film won the Audience Award there and also earned accolades at other festivals – Full Frame, the Zurich IFF, and the Morelia IFF in Mexico. García won Best Director of a Documentary Film at the USA's Cinema Tropical Awards, an event that focuses on Latin-American works. She was nominated for the Rolex Mentor & Protégés Arts Initiative in 2014.
About the film
Color, DCP

| | |
| --- | --- |
| Section: | A Female Take on Mexico |
| | |
| Director: | Betzabé García |
| Screenplay: | Betzabé García |
| Dir. of Photography: | Diego Tenorio |
| Music: | Los Jalapeños |
| Editor: | Gabriel Herrera |
| Producer: | Hugo Espinosa, Betzabé García |
| Production: | Venado Films, Ruta 66 Cine |
| Contact: | Venado Films |
| | |
| www: | www.losreyesdelpuebloquenoexiste.com |
Guests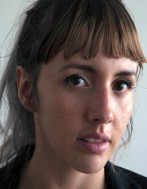 Betzabé García
Film Director