Mexico
2015, 87 min

Section: A Female Take on Mexico

Year: 2016
A family arrives at a seaside resort and, at first glance, they don't seem any different from all the other cheerful holidaymakers. The relationships between the inquisitive son, his widowed mother and her new boyfriend are extremely fragile, however, as they always are in such cases. The promise of endless lazy days soon becomes a test of mutual solidarity.
Synopsis
With visions of a peaceful Easter vacation ahead of her, the recently widowed Dali arrives with her eight-year-old son Pepe and new boyfriend Chávez at their nostalgically dilapidated hotel complex. While she tries to be both a loving mother and caring partner, her inner misgivings and silent grief start subtly to edge her out of both these roles. Pepe, who doesn't trust the new member of the family and doesn't yet know how to share his mother's attention, decides to spend his time as he chooses and, like the uneasy Chávez, sets off on his own holiday adventure. As this understated film by debuting director Alejandra Márquez Abella shows, a carefree environment promising peace and relaxation can often prompt us to contemplate and rethink our existing attitudes. The filmmaker's capacity to convey the unexpressed thoughts and feelings of her characters, and her faithful depiction of the wistfully fervent atmosphere that surrounds them, are among the chief assets of this deftly narrated film, which has thus far been screened at the Toronto IFF and SXSW.
Sandra Hezinová
About the director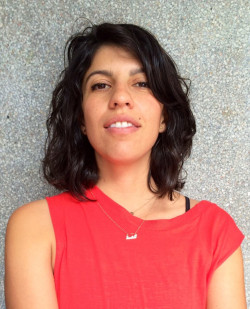 Alejandra Márquez Abella (b. 1982, San Luis Potosí, Mexico) grew up in Mexico City although she acquired her education in film at the Centre d'Estudis Cinematogràfics de Catalunya in Barcelona. Her short film 5 Memories (5 recuerdos, 2009) garnered numerous awards at the Morelia and Albacete IFFs, among others. In addition to her feature debut Semana Santa (2015), she also wrote and directed the documentary Land Sick (Mal de tierra, 2011).
Contacts
IM Global
8201 Beverly Blvd, 5th Floor, CA 90048, Los Angeles
United States of America
Tel: +1 310 777 3590
Fax: +1 323 657 5354
E-mail: [email protected]
www: www.imglobalfilm.com

About the film
Color, DCP

| | |
| --- | --- |
| Section: | A Female Take on Mexico |
| | |
| Director: | Alejandra Márquez Abella |
| Screenplay: | Alejandra Márquez Abella |
| Dir. of Photography: | Santiago Sánchez |
| Music: | Zulu |
| Editor: | Yibrán Asaud Mujica |
| Art Director: | Jorge Barba |
| Producer: | Nicolás Celis, Sebastián Celis |
| Production: | Pimienta Films |
| Coproduction: | Lado B Films, Terminal, Cinematográfica CR, TV UNAM, Ítaca Films |
| Cast: | Ana José Aldrete, Tenoch Huerta, Esteban Ávila |
| Sales: | IM Global |
| | |
| www: | www.semanasantafilm.com |
Guests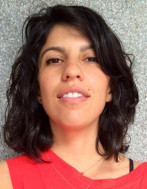 Alejandra Márquez Abella
Film Director