Archive of films

Helmut Berger, Actor / Helmut Berger, Actor
Austria
2015, 90 min

Section: Out of the Past
Year: 2016
A rundown apartment full of photographs and objects reminiscent of the actor's onetime stardom. Helmut Berger's histrionics, his obscenity and blather, his playing the prima donna in deserted St. Tropez. The filmmaker failed to get from him anything that he'd come for and yet he has created a shattering image of isolation and decline. This shocking portrait of actor Helmut Berger caused a stir at last year's Venice festival.
Synopsis
His face became iconic. From the mid-60s on he was inundated with scripts. He acted alongside the biggest stars and was directed by De Sica, Losey, Coppola, and Brass – but it was Luchino Visconti who became a key figure for him. The latter began casting him in ever more important roles (in The Damned, Ludwig, and Conversation Piece) because he knew better than anyone else how to take advantage of Berger's particular look, in which he combined boyish purity with a hint of corruption. After entering into a relationship with Visconti, the actor was introduced to a world of luxury and celebrity; it seems that he still lives there in spirit, although for years now he's resided in an ordinary apartment house on the outskirts of Salzburg. His rundown flat is a chaotic emporium of bizarre knickknacks, photographs, and reminders of his former glory; he lounges around like an ailing lion that's seen better days – or perhaps like a version of King Ludwig that has rotted alive, interred in a world of his own chimeras. His aggression and obscenity shock and repel, but underneath it all there is an anxiousness that reflects his isolation, his embrace of the void.

Zdena Škapová
About the director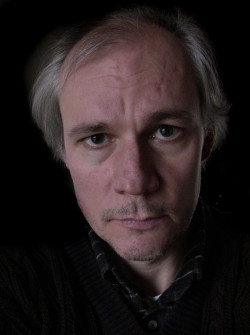 Andreas Horvath (b. 1968, Salzburg), documentarist and photographer, studied photography in Vienna and multimedia art in Salzburg. In 2006 Views of a Retired Night Porter was awarded Best Documentary under 30 Minutes at Karlovy Vary, and he has won prizes at festivals in Chicago and Barcelona. His often feature-length movies are internationally renowned, in part because he seeks themes from around the world (This Ain't No Heartland, 2004; The Passion According to the Polish Community of Pruchnik, 2009; Arab Attraction, 2010; Postcard from Somova, Romania, 2012; Earth's Golden Playground, 2013). Long shots and a relaxed tempo are once again employed in the shocking portrait of actor Helmut Berger, which caused a stir at last year's Venice festival.
About the film
Color, DCP

| | |
| --- | --- |
| Section: | Out of the Past |
| | |
| Director: | Andreas Horvath |
| Screenplay: | Andreas Horvath |
| Dir. of Photography: | Andreas Horvath |
| Music: | Andreas Horvath |
| Editor: | Andreas Horvath |
| Producer: | Andreas Horvath |
| Sales: | Austrian Films |