Archive of films

Boris without Beatrice / Boris sans Béatrice
Canada
2016, 93 min

Section: Horizons
Year: 2016
Boris is arrogant and immensely wealthy with a successful and beautiful wife and even more stunning mistresses. When his wife sinks into a deep depression he is forced to ask himself whether he hasn't made a mistake somewhere along the line. Denis Côté's story of the effortless acquisition of perfection and its irrevocable loss competed at this year's Berlinale.

Synopsis
Boris Malinovsky has achieved all of his life's goals. The closets in his design houses are stacked with the finest shirts, as the boss of a thriving company he spends minimum time at work while enjoying maximum profit, his wife is a minister in the Canadian government, and he's recently added a leggy blonde and a sexy young redhead to his collection of mistresses. However, a cloud of misgivings starts to form over this perfect world when his wife succumbs to an inexplicable illness. A puzzling phone call in the middle of the night compels Boris to reflect on something he hadn't considered before: that there are limits to his own existence. This foray into Québécois high society underlines the elusive threat that can materialise at any time without warning. Set against a melodramatic framework, the director constructs a psychological drama with elements of thriller that he purposefully sprinkles with satirical and mysterious eccentricities, here embodied in the fiendish Denis Lavant. Côté thus remains true to his distinctive experimental nature, thanks to which he has become a phenomenon of Canadian cinema.
Kamila Dolotina
About the director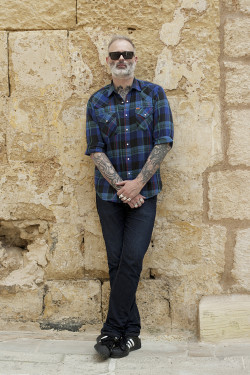 Denis Côté (b. 1973, New Brunswick, Canada) began as a film critic and his passion for film is expressed not only in scenes tattooed on his back from Eisenstein's Ten Days That Shook the World, but also through his endeavour to defy classification by interweaving fiction and documentary, and introducing unexpected denouements and elements of mystery and surprise. After a series of experimental shorts he came up with his feature film debut in 2005, Drifting States, which won the Golden Leopard in Locarno's video competition. The same festival also awarded his films All That She Wants (2008) and Curling (2010), which, like his later works, characterise the curious restlessness of individuals dealing with fragile, unstable relationships. Côté's films regularly enjoy successful screenings at international festivals; Karlovy Vary audiences are familiar with Vic+Flo Saw a Bear (2013) and Joy of Man's Desiring (2014).
About the film
Color, DCP

| | |
| --- | --- |
| Section: | Horizons |
| | |
| Director: | Denis Côté |
| Screenplay: | Denis Côté |
| Dir. of Photography: | Jessica Lee Gagné |
| Music: | Ghislain Poirier |
| Editor: | Nicolas Roy |
| Art Director: | Louisa Schabas |
| Producer: | Sylvain Corbeil, Nancy Grant |
| Production: | Metafilms |
| Cast: | James Hyndman, Simone Élise-Gerard, Denis Lavant |
| Sales: | Films Boutique |