Archive of films

All These Sleepless Nights / All These Sleepless Nights
With his portrait of Warsaw youths Krzysztof and Michał, the nonconformist Polish director, who continually veers from the traditional parameters of documentary filmmaking toward hybrid forms, pays tribute to the generation of twentysomethings that grabs life by the horns each day, even after the rest of the town has gone to sleep. This formally elegant film fully pulses to their tempo, whether tinny techno or melodic house is laying down the rhythm.

Synopsis
Like Berlin at the turn of the millennium, Warsaw recently opened itself up to today's twentysomethings, and now it fully pulses to their lifestyle, whether the rhythm comes from the tinny sounds of techno or the melodic strains of house. Krzysztof, 25, stands at a crossroads in his long-term relationship with Monica, and for the moment he finds it easier to strengthen his friendship with Michał. Adulthood is just beginning and the two art school students drift through a haze of endless parties. One gulps down life in full measure, losing solid ground beneath his feet with every new hook-up; the other captivates viewers with his levelheaded, Deanesque sex appeal, a cigarette ever dangling from the corner of his mouth. This formally elegant tribute to the young, a film governed by emotions rather than the chronology of the scenes, demonstrates that you can dream at any time, even if you are fully awake. The crystal-clear film form reflects the mantra of a generation that is rewriting the social landscape in contemporary Poland and beyond, while at the same time altering our ideas about the wide-open possibilities for documentary film.
Martin Horyna
About the director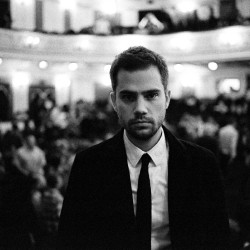 Michał Marczak (b. 1982, Warsaw), Polish documentarist and cameraman, studied direction and multimedia creation at the California Institute of the Arts, photography at the Academy of Fine Arts in Poznań, and documentary direction at the Andrzej Wajda Master School of Film Directing in Warsaw. In his feature debut At the Edge of Russia (2010, KVIFF 46) he followed the path of a 19-year-old recruit who sets out for a border station not far from the Arctic Ocean. Marczak's second film Fuck for Forest (2012) was ranked by Britain's Dazed and Confused magazine among the 10 most innovative documentaries of recent years. Both movies successfully ran the festival circuit. With his third film All These Sleepless Nights the director reconfirms his reputation as a nonconformist who is ever veering from the parameters of the traditional documentary toward hybrid forms.
About the film
Color, DCP
European premiere
| | |
| --- | --- |
| Section: | Documentary Films - Competition |
| | |
| Director: | Michał Marczak |
| Screenplay: | Michał Marczak |
| Dir. of Photography: | Michał Marczak, Maciej Twardowski |
| Editor: | Dorota Wardęszkiewicz |
| Producer: | Michał Marczak, Marta Golba, Lucas Ochoa, Julia Nottingham |
| Production: | Endorfina Studio, Pulse Films |
| Sales: | HanWay Films |
| Contact: | The Festival Agency |
| | |
| www: | www.allthesesleeplessnights.com |
Guests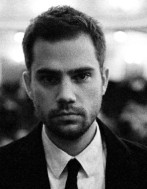 Michał Marczak
Film Director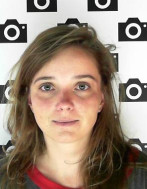 Marta Golba
Producer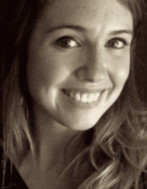 Elodie Dupont
Distributor, Festival Organizer, Sales Agent, Service Company Rep.