USA
2016, 91 min

Section: Horizons
Year: 2016
Until the age of three, Owen Suskind seemed to be a healthy child. But then he stopped speaking and was diagnosed with autism. By chance his parents discovered a way to communicate with him using lines from the movies of Walt Disney. Life, Animated is a documentary that literally "speaks through film," proving that the possibilities for human communication are limitless.
Synopsis
Owen Suskind was a seemingly healthy child until he was three years old, but then he suddenly stopped speaking. The diagnosis was merciless – autism. The only thing that interested this young boy, trapped inside his own mind and body: the animated films of Disney. After several years, Owen's father Ron had a salutary idea. He put on a hand puppet of the parrot from Aladdin and, speaking in the character's voice, asked his son: "How does it feel to be you?" The answer was unexpected… For Owen, the fairy-tale world of Disney was a language through which he could read the outside world and translate his own emotions. Armed with this road map, he set off on a journey that saw him take on many different roles – from the downtrodden Hunchback of Notre Dame to the heroic Tarzan, who also struggled with growing up. This tender documentary was met with several minutes of applause at Sundance – a standing ovation not just for the filmmaker, but also for Owen, who introduced the screening in person, thus showing that there are no limits to the possibilities of the human mind.

Anna Kořínek (Purkrábková)
About the director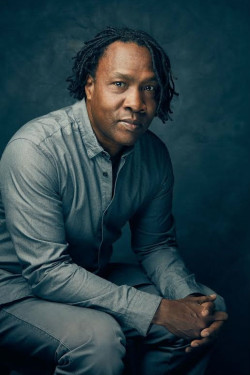 Roger Ross Williams (b. 1973, South Carolina) is a respected documentary filmmaker, screenwriter and producer. He began his career as a producer of TV projects, among them politically satirical sketches for Comedy Central and Michael Moore's Emmy-winning "TV Nation." As director, he gained fame for the Academy Award-winning documentary short Music by Prudence (2010), making him the first African-American director to take home this prize. Three years later he completed the feature-length documentary God Loves Uganda (2013), which was shown at Sundance, nominated for an Oscar, and screened at more than 60 festivals throughout the world. This harrowing film about gay persecution in Uganda was presented to Czech audiences at the One World film festival. Life, Animated took Best Director at this year's Sundance.
About the film
Color, DCP

| | |
| --- | --- |
| Section: | Horizons |
| | |
| Director: | Roger Ross Williams |
| Screenplay: | Roger Ross Williams, David Teague |
| Dir. of Photography: | Tom Bergmann |
| Music: | Dylan Stark, T. Griffin |
| Editor: | David Teague |
| Producer: | Julie Goldman |
| Production: | A&E IndieFilms, Motto Pictures, Roger Ross Williams Productions |
| Sales: | Dogwoof |
| | |
| www: | www.lifeanimateddoc.com |