This political thriller was the only film to come out of 1960s Czechoslovakia that took aim at the highest party echelons. Kachyňa's riveting exposé of power-struggle machinations is interwoven with a husband-and-wife psychological drama heightened by superb performances from Jiřina Bohdalová and Radoslav Brzobohatý.
Synopsis
Only a handful of openly socio-critical films made in 1960s communist Czechoslovakia managed to see the light of day, works which examined the devastating impact of the totalitarian machinery on the lives of ordinary citizens. The Ear, however, courageously focused its critical eye directly on the highest political circles. Over the course of a single night, a compelling and, in key aspects, exemplary drama unfolds within the confines of a government villa. A prominent representative of the party elite finds himself in the midst of a ruthless power struggle and faces the threat of immediate dismissal and perhaps even physical extermination. At the same time, the harrowing and darkly grotesque events of this troubling night test the relationship of the central married couple and provide an opportunity for a penetrating study of both characters; the outcome is unexpected. The political drama is thus neatly interwoven with the psychological narrative, while the exceptional persuasiveness of this formally sophisticated work is heightened throughout by superb performances from Jiřina Bohdalová and Radoslav Brzobohatý.
Zdena Škapová
About the director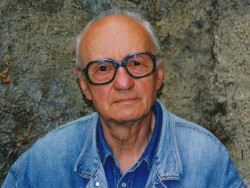 Karel Kachyňa (1924–2004) became a central figure of Czech film at the end of the 1950s, a position he held for forty years. With more than fifty features to his name he was one of the industry's most prolific filmmakers, whose work wended its way through the dogmatism of socialist realism, later reflecting an affinity with the New Wave, and ultimately finding expression in socially-conscious and small-scale dramas. His most compelling movies, in particular, those highly critical of communist ideology, were made in collaboration with screenwriter Jan Procházka (Long Live the Republic, Coach to Vienna, The Nun's Night, The Ear). Kachyňa was a born storyteller and a master of psychological realism who had an appreciation for high-calibre literary models; he knew how to create convincing characters and always found the ideal cast to play them (Love between the Raindrops, The Doctor's Coming, Forbidden Dreams, The Cow).
About the film
Black & white, 35 mm

| | |
| --- | --- |
| Section: | Special Events |
| | |
| Director: | Karel Kachyňa |
| Screenplay: | Jan Procházka, Karel Kachyňa |
| Dir. of Photography: | Josef Illík |
| Music: | Svatopluk Havelka |
| Editor: | Miroslav Hájek |
| Art Director: | Oldřich Okáč |
| Producer: | Karel Vejřík |
| Production: | Filmové studio Barrandov |
| Cast: | Radoslav Brzobohatý, Jiřina Bohdalová, Jiří Císler, Miloslav Holub, Jaroslav Moučka, Gustav Opočenský |
| Sales: | Národní filmový archiv |
Guests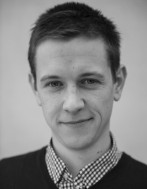 Tomáš Žůrek
Sales Agent