Archive of films

Art of Negative Thinking / Kunsten å tenke negativt
Norway
2006, 79 min

Section: People Next Door

Year: 2016
A spirited psychologist accompanies a group of invalids to Ingvild's house where Geirr, her self-destructive husband, has been wheelchair-bound for two years. Geirr, however, rebels against his wife's attempts to rescue their marriage via positive thinking therapy. A black comedy about dealing with stifling compassion and false sincerity once and for all. Awarded Best Director at KVIFF 42.

Synopsis
Geirr is thirty-three. Two years ago he was involved in a car accident and is now impotent and unable to walk. In an attempt to save a marriage in crisis, Geirr's wife Ingvild invites a group of physically disabled people to visit them, headed by the spirited psychologist Tori. The hitherto self-destructive lover of Johnny Cash and war films rebels against this uninvited invasion of "positive" energy and, aided by his occasional brutal sincerity, he tries to gain control of the situation. Inside a fine-looking house in a peaceful part of town, a single night of score-settling evinces expressions of false sincerity, stifling compassion, and seemingly reliable methods for healing the soul. The debut director mixes a familiar brew of Scandinavian psychological drama about human relationships and sarcastic black comedy, the whole viewed as a raw, quasi-documentary. The filmmaker's original vision is enhanced by a musical accompaniment aimed at music gourmets (Steppenwolf, Nina Simone and the above-mentioned Johnny Cash).
About the director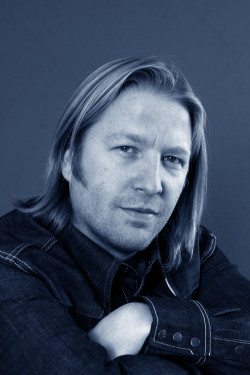 Bård Breien (b. 1971, Norway) read philosophy and literature at Oslo University, and then studied film in Copenhagen for three years. He has written scripts for educational and short films, including Que sera, sera (2002). His short film Franks prolaps was nominated for the annual Norwegian Amanda film award in 2003. His feature film debut The Art of Negative Thinking, a black comedy about the encounter of several disabled people and their partners, won Best Director at KVIFF in 2007 and a Czech Lion for Best Foreign Language Film. He shot the Norwegian-Czech-Danish coproduction black crime comedy Detective Down in 2013, whose hero is a young man with Down syndrome.

About the film
Color, 35 mm

| | |
| --- | --- |
| Section: | People Next Door |
| | |
| Director: | Bård Breien |
| Screenplay: | Bård Breien |
| Dir. of Photography: | Gaute Gunnari |
| Editor: | Zaklina Stojcevska |
| Producer: | Dag Alveberg |
| Production: | Maipo Film & TV-Produksjon AS |
| Cast: | Marian Saastad Ottesen, Fridjov Såheim, Kirsti Eline Torhaug, Per Schaaning, Henrik Mestad, Kari Simonsen, Kjersti Holmen |
| Contact: | Norwegian Film Institute |
| Distributor: | CinemArt, a.s. |
Guests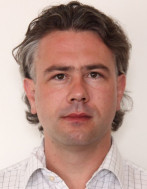 Marek Jeníček
Distributor, Producer