USA
2016, 82 min

Section: Documentary Films - Competition
Year: 2016
The highly anticipated sophomore effort from an Israeli director who has returned five years after her successful debut Bombay Beach, this time to uncover the essence of something as universal as the emotion of love. A documentary essay interweaving three true life stories and exposing naïve notions of the existence of "true" love that is free of pain.
Synopsis
Israeli director Alma Har'el, whose feature documentary debut Bombay Beach was a singular success, has returned after five years with her impatiently awaited second effort: a cinematic essay exposing naïve notions of the existence of something as ephemeral as "true" love that is free of pain. Three protagonists guide us through their personal stories: Alaskan stripper Blake, Hawaiian-raised freethinker Willie, and a New Yorker named Victory who sings about her sorrow. The unconventional form combines authentic material from the protagonists' daily lives, stylized scenes probing their frequently grim pasts, and additional sequences seeking possible future trajectories for each of them. The film, which may seem too headstrong from a "rational" viewer's perspective, uses the sharp turns of a fixed emotional course to uncover the essence of something as universal as love, whose subtle nuances surface under the hypnotic soundtrack by American musician Flying Lotus.
Martin Horyna
About the director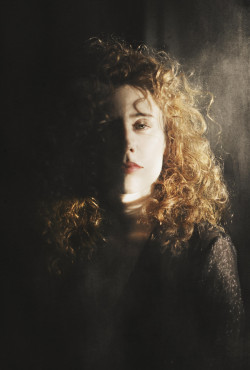 Alma Har'el (b.1976, Tel Aviv, Israel), director of music videos and documentaries, gained a name for her ability to blur the line between nonfiction and acted creations, and not only through the copious inclusion of dance choreography in her films. Her feature debut Bombay Beach (2011) limns a portrait of a community living on the shores of the Salton Sea, one of the poorest regions of Southern California. Creative imagination, like the impulse Har'el heeded when she introduced music and dance elements into a narrative about the flipside of the American dream, earned the movie a screening at Berlin and Best Documentary at New York's Tribeca Festival. She has received no less success for directing music videos: in 2013 her entry for "Fjögur píanó," a song by Icelandic band Sigur Rós, took a prestigious Webby Award. LoveTrue is the director's second feature-length documentary.
About the film
Color, DCP
European premiere
| | |
| --- | --- |
| Section: | Documentary Films - Competition |
| | |
| Director: | Alma Har'el |
| Dir. of Photography: | Alma Har'el |
| Music: | Flying Lotus |
| Editor: | Terry Yates, Alma Har'el |
| Producer: | Alma Har'el, Christopher Leggett, Rafael Marmor, Rhea Scott |
| Production: | Delirio Films |
| Coproduction: | Little Minx, associate producer: Fady Salameh (Unit+SoFa) |
| Sales: | Dogwoof |
| | |
| www: | www.lovetruefilm.com |
Guests
Fady S. Salameh
Producer
Julie Žáčková
Producer