This portrait of distinctive Norman artist Bernard Legay, who creates original artistic works based on their materiality, takes an effecting and intimate look at the artist's isolated life. The film, like Legay's artefacts, provokes a virtually tactile visual experience as it investigates the creative process itself.
Synopsis
Sfumato is an oil painting technique invented by Renaissance painters in order to introduce greater depth into their paintings. Shapes become more vague, sharp contours disappear, and more attention is paid to shadows, whose dark surfaces become more finely toned. This portrait of contemporary Norman artist Bernard Legay uses the film equivalent of the technique, observing the artist at work within the darkened spaces of his studio, in the dingy interiors of crumbling industrial structures, and in the gloom of the intractable Norman countryside. The movie takes an intimate look into the solitary life of an artist who creates his work in isolation, out of the public eye. His artifacts are inevitably determined by the surrounding environment, whose textures and materiality are an inseparable part of the creative process. Yet so are the past experiences of an artist who always carries with him a reminiscence of his mother's death. No flashy visuals here: the film reflects an intimate, tactile experience.
Hubert Poul
About the director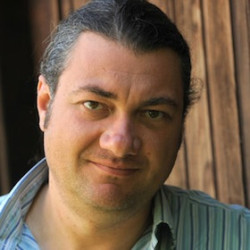 Christophe Bisson (b. 1969) studied philosophy at the Sorbonne in Paris before shifting toward visual and fine arts. His first short film, White Horse (2007), was co-directed by Maryann DeLeo, a documentarist who received an Academy Award in 2003. Besides screening in the competition at the Berlin IFF, the movie was picked up by HBO. His other films were also shown on HBO, with ample interest on the part of international film festivals. His movies include artistic videos based on works of literature: Isaïe 43-44 (2011), Feast of Crispian (2011), and Enter the Horsemen and Tigers (Entrée des écuyères et des tigres, 2014). At present he has another film in preparation: Silêncio.
Contacts
Triptyque Films
2 rue Robineau, 750 02, Paris
France
Tel: +33 672 130 551
E-mail: [email protected]

About the film
Color, DCP
International premiere
| | |
| --- | --- |
| Section: | Imagina |
| | |
| Director: | Christophe Bisson |
| Dir. of Photography: | Christophe Bisson |
| Editor: | Christophe Bisson |
| Producer: | Guillaume Massart, Thomas Jenkoe, Mehdi Benallal |
| Production: | Triptyque Films |
| Cast: | Bernard Legay |
| Contact: | Triptyque Films |
Guests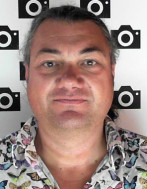 Christophe Bisson
Film Director