Archive of films

Lucie: The Story of a Rock Band / Lucie: příběh jedný kapely
The Czech band Lucie is celebrating its 30th anniversary this year. We first encountered the group with a Walkman hanging off our belts, only to join them at the opera many years later. Most recently we enjoyed their unforgettable concert which opened the 50th Karlovy Vary IFF last year. In short, Lucie is a phenomenon of the Czech music scene, and David Sís pays tribute to the group in a unique documentary full of never-before-seen archive footage.
Synopsis
The Czech band Lucie is celebrating its 30th anniversary this year. From the moment they arrived on the Czech music scene and instantly became a legend, they've been enhancing our lives with hits that have really got under our skin. In this unique documentary, we are given the opportunity to see the band on the big screen for the first time and experience all their highs and lows, this time without the bogus stories dredged up by the tabloids. Director David Sís doesn't delve into the circumstances surrounding various past breakups, instead he examines the reasons why the group always gets back together again. Via a sequence of flashbacks, the film draws audiences into its narrative such that, for a period of ninety minutes, they, too, get a true taste of the rock star lifestyle. With a real feel for the story, the director combines his own material with television archive footage to create a remarkable cocktail which brings back to life all the things that connect us with Lucie: from our first encounter, when we still had a Walkman hanging off our belts, and the gala night at the opera, to the concerts sold out within minutes.

Anna Kořínek
About the director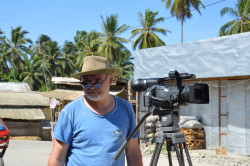 David Sís (b. 1962, Prague) hails from a famous family of artists. His father is director Vladimír Sís and his brother is designer and artist Petr Sís. He studied direction at FAMU (1986-91) and then shot more than one hundred TV shows, e.g. the popular music magazine "60" and the series "On the Road," "Mishaps" and "Who Do You Think You Are?" He has also directed numerous live TV broadcasts, live concerts, and successful commercial spots and video clips for Czech and foreign performers. His college film Hat-Trick (1992) won the main prize at the Kobe IFF, and another student flick, A Small Boy (Malchik, 1993), was awarded at the IFFs in Tel Aviv and Poitiers.
About the film
Color, DCP
World premiere
| | |
| --- | --- |
| Section: | Special Events |
| | |
| Director: | David Sís |
| Screenplay: | David Sís, Michal Novák, Šimon Hájek |
| Dir. of Photography: | Jan Turek |
| Music: | Robert Kodym, David Koller, Michal Dvořák, P.B.CH. |
| Editor: | Michal Novák |
| Producer: | Jan Turek |
| Production: | Signal Generator s.r.o. |
| Contact: | SIGNAL GENERATOR s.r.o. |
| Distributor: | Bontonfilm, a.s. |
| | |
| www: | www.lucie-film.cz |
Guests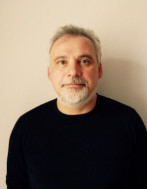 David Sís
Film Director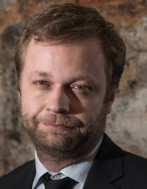 Jan Turek
Producer, Service Company Rep.