Does it seem like people have come much further than apes? If so, this film will disabuse you of that faulty notion, with its liberal use of over-the-top gore, gross-out gags, and dialogue that's surprisingly understandable considering that the characters don't speak one recognizable word. Life is a constant battle and all anyone cares about is controlling those around them.
Synopsis
Filmed in the 4:3 Academy ratio, Steve Oram's low-budget feature debut pays wicked homage to the so-called "video nasties," a wave of mostly cheap horror films banned on VHS in the U.K. in the 1980s, following a wave of moral panic over the perceived degeneration in values these films would cause when made available for home viewing. Full of over-the-top gore and gross-out gags, Aaaaaaaah! is set in exactly the kind of world British censors feared, and functions as a kind of loving Swiftian satire on the more brutish aspects of modern life. À la French cult classic Themroc (1972), not one word of any recognizable language is spoken through the modest 80-minute runtime and there are no subtitles. The fact that viewers can nevertheless comprehend probably 95% of what is said from a mixture of context, body language and facial expression proves the uncomfortable point that Oram is making about our proximity to the rest of the primates.

Catherine Bray
About the director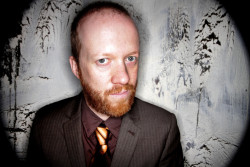 Steve Oram (b. 1973, Melton Mowbray, UK) took degrees in English and film from the University of East Anglia. From the outset of his artistic career he has worked mainly as a comedy actor, taking dozens of roles in theater, film, and television (including the series "People Like Us," 2001, and "The Mighty Boosh," 2007). He has appeared in several shows as a comedian and entertainer; in London he is engaged long-term with his frequent creative partner Tom Meeten in the live comedy show Oram & Meeten's Club Fantastico. He and Meeten also wrote a series for Channel 4 entitled "Matthew & Tone: Tales of Friendship and Innocence." Since 2002 he has added his screenwriting and acting talents to numerous short movies, and the result of his first co-authored feature script was the dark comedy Sightseers (2013, dir. Ben Wheatley). Aaaaaaaah! is his writer-director debut.
Contacts
Lincoln Studios
132 Herne Hill Road, , London
United Kingdom
E-mail: [email protected]

About the film
Color, DCP

| | |
| --- | --- |
| Section: | Variety Critics' Choice |
| | |
| Director: | Steve Oram |
| Screenplay: | Steve Oram |
| Dir. of Photography: | Matt Wicks |
| Music: | King Crimson Projekcts |
| Editor: | Steve Oram |
| Art Director: | Matt Clarke |
| Producer: | Andy Starke, Steve Oram |
| Production: | Lincoln Studios |
| Coproduction: | Rook Films Releasing |
| Cast: | Julian Barratt, Lucy Honigman, Toyah Willcox, Holli Dempsey, Julian Rhind-Tutt |
| Contact: | Lincoln Studios |
Guests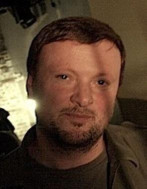 Andrew Starke
Producer